News
Working Through a Cancer Treatment
January 30, 2017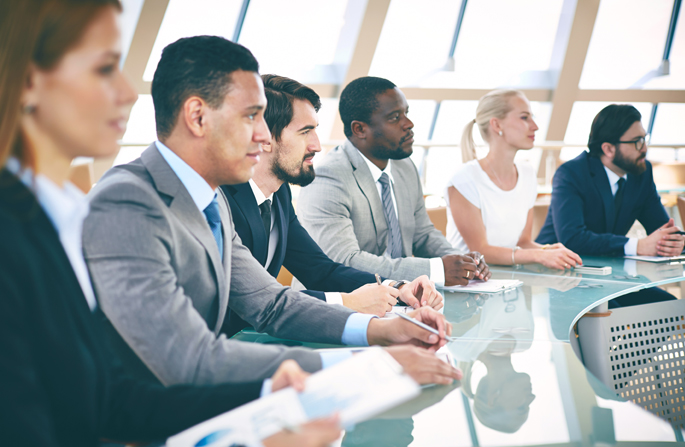 How Two Patients Coped with a Cancer Diagnosis and a 9-to-5
When patients receive a cancer diagnosis, work is usually not the first thing they consider. But after researching their disease, devising a treatment strategy and thinking about how all of this will impact their family and friends, patients realize that, work, unfortunately, is still a reality. Depending on each individual's job situation and the diagnosis and course of action, the reality for many is that treatments can take a long time and maintaining employment is necessary for insurance as well as financial purposes. So how is it possible to continue some semblance of a normal routine while dealing with everything that accompanies a cancer diagnosis?
Wayne Howard, DO, a hospitalist at St. Luke's Allentown Campus, was in this situation more than once in recent years. When he was first diagnosed with cancer, he was determined to keep working. His treatment included chemotherapy, radiation and surgery. "After surgery, of course, there is a certain amount of recovery and rest time required," explains Dr. Howard. "But with radiation and chemo, you really just have to pick up and keep going as usual."
As part of his job at St. Luke's, Dr. Howard is often tasked with sharing cancer news, diagnosis, treatment and discharge instructions – so he interacts with patients during every stage of cancer. Dr. Howard suggests that those who fare the best are those who stay involved in all aspects of life, including work. He stresses the importance of communicating about the diagnosis with everyone in your life, including people at work. "Not everyone wants to share every detail of their illness and treatment with co-workers, but I tell patients to communicate as much as you feel comfortable," says Dr. Howard. "Your supervisors and co-workers should know what is going on so that they can adjust expectations." Dr. Howard believes that if people understand what you are going through, they are more apt to support you and feeling supported can be a big factor in feeling better.
His medical oncologist, Hikaru Nakajima, MD agrees. "Cancer can be a devastating diagnosis and treatment is often time-consuming and prolonged. Having people – both personally and professionally – support you during your treatment is very important."
Lynn Dennis, 50, works for the National Park Service at the Delaware Water Gap. She has always been an active person – hiking, going to the gym and leading guided tours and hikes where she works.
In 2014, Lynn was diagnosed with melanoma. She went through a round of surgeries, followed up by immunotherapy with a potent drug combination. During that time, Lynn felt relatively good (she even rappelled off the side of a mountain on her sixth day of treatment!) but she had some bouts of fatigue, flu-like symptoms and nausea. On her bad days, she was comforted by the overwhelming support of her family and especially by her colleagues at work. She was very open with them about the side effects of her treatment, how she was feeling and what she was going through. There were some days that she attempted to work, but her boss told her that she needed to rest and sent her home. "I took about one day per month of sick time to just sleep because I was definitely run down," says Lynn. "I tried to keep going most of the time, but I also tried to listen to my body and rest."
"Rest is a great healer of the body," says Lynn's oncologist, Sanjiv Agarwala, MD, Chief of Oncology & Hematology for St. Luke's. "As your body is affected by the chemotherapy and other treatments, rest will help you mend and allow your body to tolerate additional cycles of treatment and lessen the side effects."
Lynn is currently undergoing a second round of treatment, but she's feeling well, going to work and staying active. "When I started my treatments, I knew that there were going to be tough days," says Lynn. "But even on the tough days, going to work provided me with a much needed mood and attitude boost – it was a welcome distraction and I was surrounded by people who only wanted the best for me – that made a huge difference over the last few years."
Everyone handles their diagnoses differently and everyone feels differently about how to persevere throughout cancer treatments. But communicating with those around you, staying positive and active, eating well and resting, can reduce the added stress and anxiety that comes with treating cancer.