News
There are many causes of heart failure. Luckily, most of them are preventable.
February 21, 2017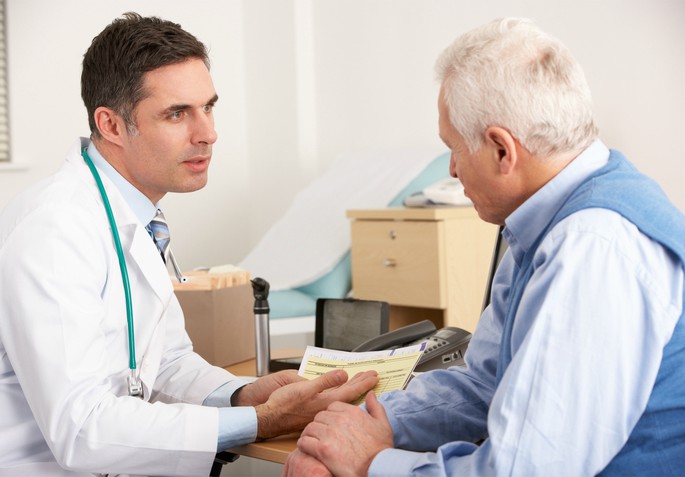 Coronary artery disease. High blood pressure. Faulty heart valves. Damage to the heart muscle. Heart failure can be the result of one or all of these factors, as well as others.
But here's the good news: many of these underlying causes of heart failure can be prevented when you live your life with a healthy heart in mind. Want even better news? When you keep your heart health as top priority, you'll find that you have more energy to live that life.
So, here's what the cardiologists at St. Luke's Heart and Vascular Center advise:
Don't smoke. Smoking by itself increases the risk of coronary artery disease, by increasing blood pressure, harming your blood cells and increasing the tendency of blood clots.
Control your numbers. That means find the weight, blood pressure, and cholesterol numbers that are right for your best health — and take action to get to there.
Eat right. You know the drill: yes to the fresh fruits and vegetables, lean meats and fish, no to the added sugar and salt. And since you know it — do it.
Stay active. You don't have to sign up for a marathon or competitive bodybuilding. But walking quickly around the park with a friend, taking a fitness class, or using the elliptical cycle at the gym will help build your cardiac capacity.
Lower your stress. Yeah, that can be tough — job situations and family issues affect us all. However, you can manage your stress by carving out time for yourself. Walk the dog. Practice yoga. Learn meditation (there are lots of phone apps available).
When making the right lifestyle choices still leaves you with symptoms of heart failure — shortness of breath, dizziness, accumulated fluids in your legs and feet, chest pain — it is time for further intervention. At St. Luke's Heart and Vascular Center, there are many medical and surgical options available, depending on the underlying cause of your condition. Once testing is done, your cardiologist may advise:
Medications to prevent clots and stroke.
Surgeries, which may include heart valve repair or replacement; pacemaker insertion; correction of congenital heart defects; and coronary artery bypass surgery.
For advanced cases, a ventricular assist device (VAD), which is implanted to help your ventricles pump blood.
Talk to your doctor about the programs and solutions that are best for your condition.