News
St Lukes Offers DIEP Breast Reconstruction After Mastectomy
November 06, 2017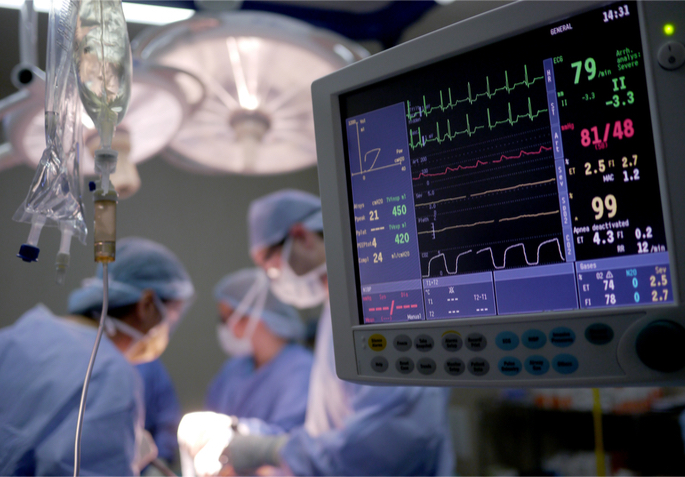 Microsurgical Procedure Uses Fat from Abdomen (Like Tummy Tuck) to Rebuild Breast
Bethlehem, PA – St. Luke's Plastic & Reconstructive Surgery now employs two fellowship-trained physicians who perform the highly sought after DIEP (deep inferior epigastric artery perforator) breast reconstruction. An advanced microsurgical technique, DIEP breast reconstruction rebuilds the breast lost to mastectomy by using tissue taken from another part of the patient's body, usually the abdomen.
Among its advantages, DIEP doesn't require maintenance or repeat surgery, which often occurs with breast implants over time. Rather, when performing the DIEP procedure, our plastic surgeons rebuild the breast with soft, warm, living fat, as well as skin and vessels, obtained from the patient's own abdomen. To ensure that the tissue will survive in its new location, our fellowship-trained surgeons use microsurgery to reattach the blood vessels in the tissue to blood vessels in the chest. The patient's tissue is carefully reshaped into a breast mound and sutured into place. Unlike other breast reconstruction procedures that use the patient's tissue, with DIEP no muscle is moved or repositioned.
To perform the DIEP procedure, surgeons must have special training as well as expertise in microsurgery. St. Luke's Plastic & Reconstructive Plastic Surgery physicians Lino Miele, MD, who joined the practice in 2015, and Juan Carlos Martinez, MD, who joined in September, are both trained in plastic and reconstructive surgery and are experienced in the DIEP procedure. Dr. Martinez received an additional year of training in microsurgery.
Lino Miele, MD
Juan Carlos Martinez Grullon, MD
"We are happy to bring the DIEP team-approach to the Lehigh Valley," Dr. Miele says. "With two surgeons performing the procedure, patients benefit from faster surgery and recovery times. The length of surgery can be reduced by 30 to 50 percent to as little as five hours."
Dr. Miele received training in the DIEP procedure at the University of Pittsburgh Medical Center, where he received extensive experience with microsurgery procedures. He received additional experience through a National Institutes of Health (NIH) sponsored postdoctoral research fellowship at Harvard Medical School, where he investigated microcirculatory blood flow and tissue regeneration.
Dr. Martinez joined St. Luke's Plastic & Reconstructive Surgery in September after completing a microsurgery fellowship at the Ohio State University Comprehensive Cancer Center – Arthur G. James Cancer Hospital and Richard J. Solove Research Institute in Columbus, OH.
"I feel privileged to provide this option to women who have already suffered so much as a result of cancer," says Dr. Miele. "For many women who have experienced a mastectomy, breast reconstruction is an important part of the physical, mental and emotional healing process."
Dr. Martinez, added, "It is very rewarding to help restore what cancer took away. My patients who have selected the DIEP breast reconstruction procedure are delighted with the results of having a natural feeling and looking breast."
The physicians cautioned, however, that DIEP is not the best option for all women, especially those without excess fat. Other factors to consider are age, lifestyle and overall health.
"And, many women decide not to have breast reconstruction, which is a perfectly fine decision too," says Dr. Miele. "Our goal is to provide the patient with whatever option is best for her."
"Even so, we encourage every woman who has had or will have a mastectomy to consider a consult with a plastic surgeon," Dr. Martinez, says. "That way, she can understand her options and make an informed decision."
For more information or to schedule a consultation, please contact St. Luke's Plastic & Reconstructive Surgery at 484-526-1260.
Media Contact:
Sam Kennedy, Corporate Communications Director, 484-526-4134, samuel.kennedy@sluhn.org

About St. Luke's
Founded in 1872, St. Luke's University Health Network (SLUHN) is a fully integrated, regional, non-profit network providing services at seven hospitals and more than 270 outpatient sites in the greater Lehigh Valley. The network's service area includes 10 counties: Lehigh, Northampton, Carbon, Schuylkill, Bucks, Montgomery, Berks and Monroe counties in Pennsylvania and Warren and Hunterdon counties in New Jersey. In partnership with Temple University, St. Luke's created the region's first and only regional medical school campus. Dedicated to advancing health education, St. Luke's operates the nation's oldest School of Nursing and 23 graduate medical educational programs and is considered a major teaching hospital – the only one in its region. Repeatedly, including 2017, St. Luke's earned Truven's 100 Top Major Teaching Hospital and 50 Top Cardiovascular Program designations, in addition to other honors for clinical excellence. St. Luke's is a multi-year recipient of the Most Wired award recognizing the breadth of St. Luke's information technology applications such as electronic medical records, telehealth, online scheduling and pricing information. St. Luke's is also recognized as one of the state's lowest cost providers.