News
Preparing for Labor: Body and Mind
June 16, 2017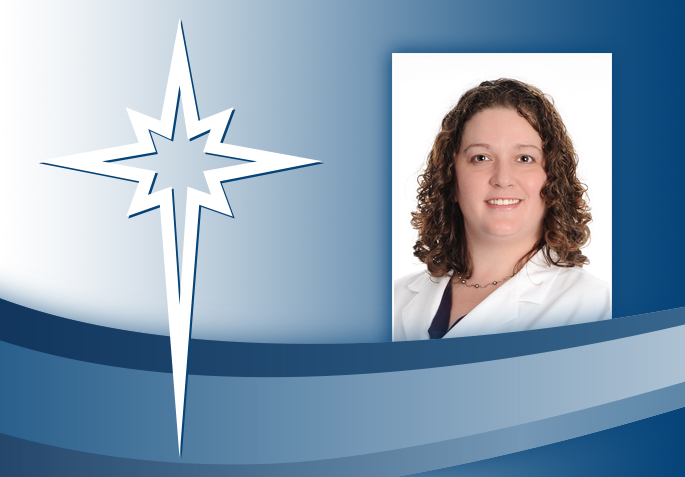 As with any great physical achievement - competing for an Olympic gold medal in track and field, dancing for the New York City Ballet Company or kicking a field goal in the Super Bowl - mind/body preparedness is key. Childbirth isn't all that different...in a way. Considering that your body is actually growing and birthing a human being, it's actually a physical endeavor that requires just as much stamina as any other high performance sport! So it should be treated as such and prepared for in a way that will make the journey and ultimately the "prize" all that more jubilant.
"Labor and delivery are challenging both mentally and physically, particularly if you want to have an unmedicated delivery," explains Elizabeth L. Dierking, MD, of St. Luke's Obstetrics and Gynecology Associates. "So you want to use the power of your body and your mind in order to take an active role in preparation for your baby's birth." And while no one can control everything in life and certainly not in labor and delivery, it's important to use your mind/body connection to learn about and prepare for what you can control in order to tip the odds in your favor.
Preparing Physically
Dr. Dierking says that physically, women should think about two important things during pregnancy - nutrition and exercise. "In terms of nutrition, pregnant women need about 300 extra calories per day to nourish their growing babies," explains Dr. Dierking. "This truly isn't much of a difference from pre-pregnancy eating, so this is one area where women can get into trouble. Eating more than this can cause excess weight gain which can lead to larger babies, which, any woman would agree, is not a good thing." Excess pregnancy weight can also increase a woman's risk of gestational diabetes, high blood pressure and c-section.
Experts agree that creating a healthy environment for your baby to grow can and should start well before you even become pregnant. The U.S. Preventative Services Task Force recommends that all women even THINKING about becoming pregnant should make sure they are taking a minimum of .4 milligrams of folate, an essential B vitamin that can play a big part in preventing birth defects, by taking a folic acid supplement or a prenatal vitamin.
In addition to diet and nutrition, exercise can help pregnant women prepare for giving birth. Women should have a healthy exercise routine even before becoming pregnant, but if not, pregnancy can be a great time to make some positive change for your future health. Walking, light cardiovascular activity and yoga are all usually fine, but check with your doctor before starting an exercise regimen. And if you're already a regular exerciser? Good for you! Keep it up! But check in with your doctor as your pregnancy progresses, listen to your body and slow down as needed.
St. Luke's women's health physical therapists can also be a wonderful resource for pregnant and postpartum mommies to cope with the changes that their bodies will undergo during pregnancy and labor and delivery. They can help with issues like back pain due to poor posture caused by the curvature of the lower spine and the pregnancy hormone relaxin, which loosens joint muscles in preparation for birth. Therapists can also evaluate for a variety of other common physical complaints during pregnancy and give recommendations about how to relieve these aches and prepare the body for labor and delivery with strengthening exercises like Kegels, pelvic tilts and some gentle core work which can also help with postpartum recovery.
Preparing Mentally
Mastering the mental game can reap just as many rewards as physical readiness. You can do this by preparing your mind for labor by researching, studying and preparing. "I am a big believer that knowledge is power," says Dr. Dierking. "Knowing some of the normal changes that occur during pregnancy and childbirth and the amazing things that your body is capable of may help lessen the fear of delivery for some women which can make a big difference." And, for women hoping to give birth without pain medication or an epidural, mental preparation is crucial. "The most successful women at achieving drug-free childbirth are those who prepare by learning breathing and relaxation techniques with their partner," says Dr. Dierking.
To help fill your pregnancy brain with useful childbirth information, St Luke's offers education services and classes like:
Early pregnancy - focus on early health and nutrition
Prepared Childbirth Education - includes information on healthy pregnancy, normal changes at the end of pregnancy and the full scope of labor and delivery
Online Prepared Childbirth Education - for the busy parents who can't find a good time to attend a class in person
Prenatal Breastfeeding - information about the benefits of breastfeeding as well as the techniques that will help make the process a success
New Beginnings Family Birth Center Tours
Big Sibling classes - for children 2.5-8 years old to help prepare for the coming birth with age-appropriate information
Ready, Set, Deliver - an overview of the childbirth process, including tips on what to bring to the hospital as well as a tour
Care for Newborns and New Moms - focuses on the postpartum period
Infant and Child CPR
Keys for Successful Pumping - for new moms who will have to return to work
The more "in shape" you are for childbirth, both physically and mentally, the better prepared you are for any possible childbirth scenario. "It also helps to have a doctor or group of doctors that you trust to help guide you through your baby's birth," suggests Dr. Dierking.
But even the best laid plans can get derailed.
"When I was pregnant with my first baby, I was excited about the prospect of a vaginal delivery, but after hours of induction, my daughter was in a position where it was impossible for her to be born vaginally, so a c-section was what was safest for my daughter," recalls Dr. Dierking. "I was disappointed, but what mattered most was that I got a birth story that ended with her safely in my arms." "I always tell my patients that it's best to focus on the positive," continues Dr. Dierking. "Whatever happens at the time of the delivery, as long as mom and baby are healthy, that's really all that matters."
Media Contact
Sam Kennedy, Corporate Communications Director, 484-526-4134, samuel.kennedy@sluhn.org
About St. Luke's
Founded in 1872, St. Luke's University Health Network (SLUHN) is a non-profit, regional, fully integrated and nationally recognized network providing services at seven hospitals and more than 270 outpatient sites. The network's service area includes Lehigh, Northampton, Carbon, Schuylkill, Bucks, Montgomery, Berks and Monroe counties in Pennsylvania and in Warren County in New Jersey. Dedicated to advancing health education, St. Luke's operates the nation's oldest School of Nursing and 22 graduate medical educational programs and is considered a major teaching hospital, the only one in the region. In partnership with Temple University, St. Luke's created the region's first Medical School. Repeatedly, including 2017, St. Luke's has earned Truven's 100 Top Major Teaching Hospital designation as well as 50 Top Cardiovascular program in addition to other honors for clinical excellence. St. Luke's is a multi-year recipient of the Most Wired award recognizing the breadth of St. Luke's information technology applications such as electronic medical records, telehealth, online scheduling and pricing information. St. Luke's is also recognized as one of the state's lowest cost providers in comparison to major teaching hospitals and other health systems.