News
Breast Cancer: What You Need to Know
October 26, 2017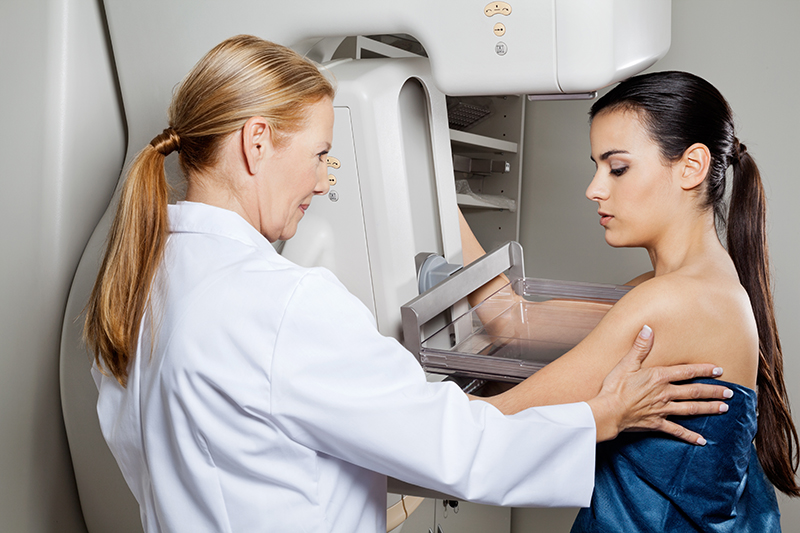 Every October, pink is everywhere from NFL and youth sporting events to countless consumer products. Even the folks who don't usually sport the bright, often feminine hue, are donning pink in an effort to support women with breast cancer and to spread awareness about early detection and screening.
So, next time you see someone wearing pink for Breast Cancer Awareness Month, be armed with the facts about the disease that impacts so many of the women in our lives…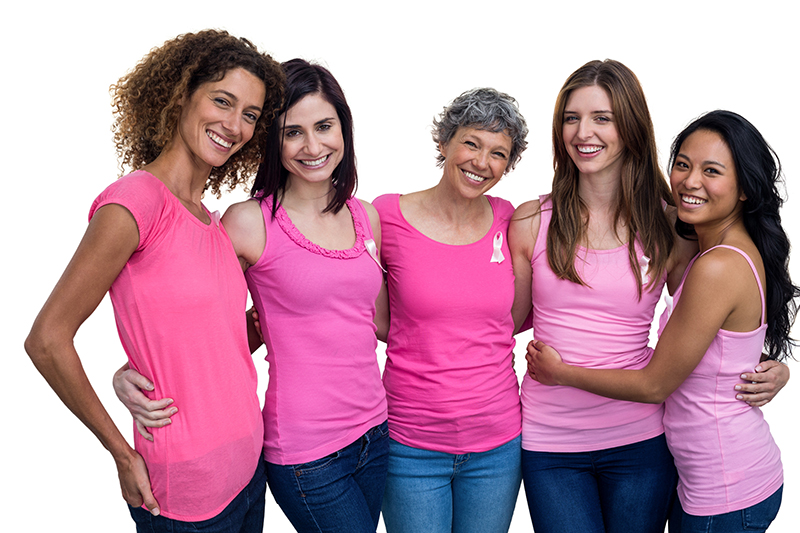 What is Breast Cancer?
Breast cancer causes cells deep in the breast tissue to grow quickly and rampantly. These cells then germinate and develop into a tumor that can sometimes be felt as a lump or detected on a mammogram. Often, the growth can spread to other areas of the body like the blood or lymph nodes, but early detection can often head off this growth to prevent spreading.
What Should Women Look For?
Although death rates from breast cancer have dropped significantly from 1989 to 2007, women need to be cautious since early detection is key. One of the most recognizable signs of breast cancer is a lump around the breast area and into the armpit, so it's important to know your baseline and then monitor for changes. Changes can include itchy breast skin, swollen lymph nodes under the arm, discharge from the nipple, changes in shape or size of the nipple or areola, unusual pain in the breast or nipple. Paying attention to these changes and frequent self-exams should be performed in tandem with clinical exams given by your gyn practitioner as part of your yearly visit. Early detection cannot be stressed enough as it leads to the best possible outcome.
Another part of early detection is regular screening, usually starting at age 40; diagnostic tests like mammograms, 3D Tomosynthesis and Automated Breast Ultrasound (ABUS) can detect early stages of breast cancer before any symptoms manifest themselves physically. As powerful and sophisticated as these tests are, they cannot detect every breast cancer, every time, so it's critical for women to be observant about any symptoms or changes in their breasts.
Who's at Risk?
The most recent statistics tell us that a woman has a one in eight chance of developing breast cancer in her lifetime and this year, 40,610 women will die from breast cancer. It's the second leading cause of death for women preceded by lung cancer. Traditionally, 45-50 year old women were at the highest risk but other risk factors include family history (having a mother, sister, daughter or aunt with breast cancer ups your chances, especially if they were diagnosed at a young age) dense breasts, high levels of alcohol consumption, women who have never had children or have never breastfed and women who are sedentary and/or obese or overweight.
What are the Latest Treatment Options?
Thankfully, oncology research and cancer treatment options are constantly changing. What was groundbreaking ten years ago has now been replaced with more innovative, efficient and aggressive forms of drug therapy and surgery, making it vital to choose doctors and hospital facilities that are knowledgeable about the latest industry standards and clinical trials.
Treatment options for breast cancer usually consist of a combination of chemotherapy, radiation, lumpectomy, mastectomy and/or reconstruction. But there are other options that can be explored depending on the stage and individual case.
For example, St. Luke's breast cancer experts have had success with IORT or, Intraoperative Radiation Therapy, which is used specifically for early stages of breast cancer. When a surgeon performs a lumpectomy, a sphere is inserted into the cavity left by the removed tumor. The sphere applicator is then used to apply the radiation directly to the area of the tumor, leaving as much of the healthy tissue as possible. The entire procedure from beginning to end lasts about a half hour. After the IORT is finished, the surgeon then closes as normal. St. Luke's was the first in Pennsylvania to use IORT.
Dr. Riley says about 70 percent of breast cancer patients at St. Luke's Cancer Center have lumpectomies, but not every patient is a candidate for IORT. How long the disease has progressed and what kind of cancer is diagnosed are determining factors. However, even for lumpectomy patients who must undergo traditional radiation therapy, physicians can give a "boost" of IORT to target sites where residual cancer cells may remain and reduce the length of radiation treatment by a week or more.
The St. Luke's cancer team is also proactive about getting patients involved in clinical trials. "Clinical trials are important because we don't want to leave this world the way we found it. We need to make it better," says Dr. Riley. According to him, clinical trials are the way to advance the future of breast cancer research. "We identify the right clinical trials for our patients – it's not about the quantity, it's about the quality of the trials that you offer."
"With our improved diagnostic mammograms and greater public awareness, luckily we're detecting breast cancer at an earlier stage," says Dr. Deb. "That's important in the sense that if certain patients are diagnosed early, they have the potential option of getting a lumpectomy and IORT, finishing treatment at the time of surgery, and not having to come back."
Another "treatment" option that is gaining in effectiveness is really a "pre-treatment." More and more women who have been tested and deemed genetically predisposed to gynecological cancers like breast cancer are taking proactive steps to become "previvors." Previvor is a term used to describe a patient who, after extensive genetic testing are deemed "very high risk."
Powerful and effective when combined with traditional and innovative therapies, holistic healing can also help treat the whole patient – mind, body and spirit. "Holistic approaches include not only treating the cancer through conventional methods (surgery, rad onc, chemo, etc.) but advising the patient on diet, exercise, ways to reduce stress and incorporating palliative care or pain management when needed," says Tricia Kelly, MD, St. Luke's surgical oncologist.
Studies show that exercise after a breast cancer diagnosis not only improves survival, but also quality of life. "Proper diet and exercise can not only reduce women's risk of developing breast cancer, but it can also benefit women who are undergoing cancer treatment," says Dr. Kelly. "Exercise can boost mood, fitness level, self-esteem and reduce fatigue, depression and even mortality rate, for women fighting this disease."
How Can Women Stay Healthy?
"Often, my patients ask me – what caused this? Did I eat something wrong? Did I not exercise enough?" explains Dr. Kelly. "I try to help educate them, that there are so many factors in the development of cancer. In healing and fighting cancer, it certainly doesn't hurt to get a better handle on diet and exercise – general wellness is so essential."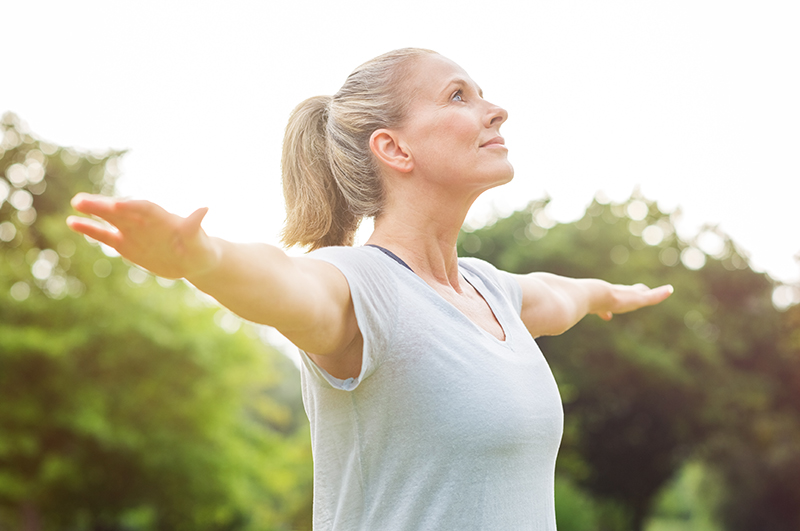 There are certainly certain breast cancer risk factors that can't be modified: being female, age, family history - BUT, one thing women CAN control? Exercise! Even moderate amounts help. In fact, numerous studies have supported the belief that moderate exercise can significantly reduce your cancer risk. Coupled with a healthy, mostly clean diet and taking dietary supplements such as folate, omega-3 fatty acids and vitamins B6 and D, can decrease the risk factors even further.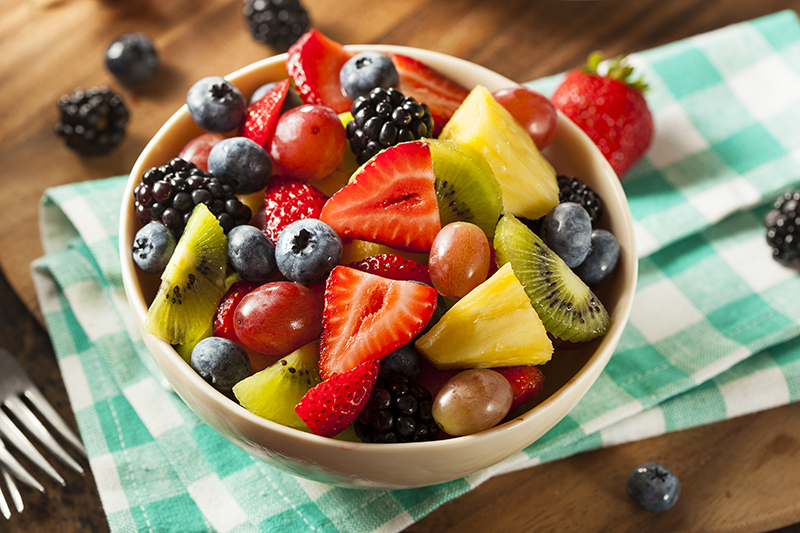 Spreading the Word
There are more than 3.1 million breast cancer survivors in the United States and that is due, in no small part, to early detection, awareness and advances in treatment. This month, pink will be everywhere, but let us not forget the message behind the pink. Be mindful of self-exams and regular screenings and get involved in your community – there are tons of great organizations who need support, such as the Cancer Support Community of the Greater Lehigh Valley. You can even help spread awareness by sharing a ribbon on social media!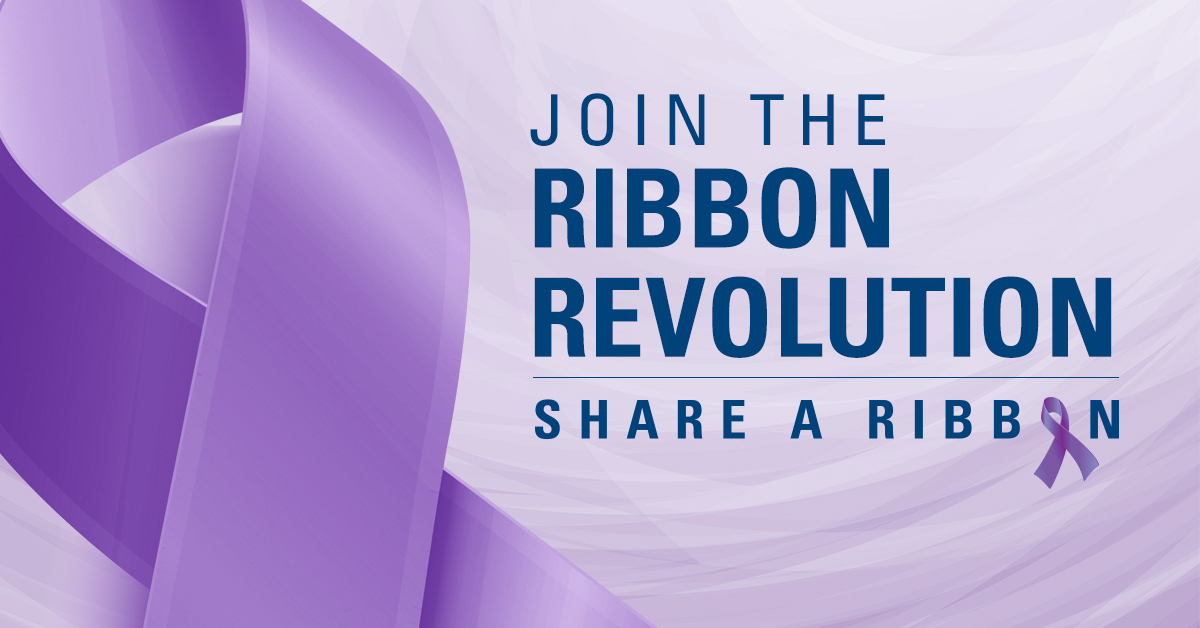 And if you or someone you love is faced with a breast cancer diagnosis, make sure you choose doctors and a healthcare facility at the forefront of cancer care. "Cancer is not something that just one person treats," says Dr. Riley. "A whole team of experts should be involved - all there trying to figure out what is the very best treatment for this patient."
While treatment and healing the body is vital, so is taking care of your mind. "We support patients throughout their journey," says Nick Taylor, MD, St. Luke's chairman of oncology, noting St. Luke's support groups, cancer counselors, nurse navigators, genetic counselors, and financial counselors, as well as community resources. "Our hearts are in the right place and our patients know that."
Media Contact
Samuel Kennedy, Corporate Communications and Media Relations Director, Marketing & Public Relations, 484-526-4134, Samuel.Kennedy@sluhn.org
About St. Luke's
Founded in 1872, St. Luke's University Health Network (SLUHN) is a non-profit, regional, fully integrated and nationally recognized network providing services at seven hospitals and more than 270 outpatient sites. The network's service area includes Lehigh, Northampton, Carbon, Schuylkill, Bucks, Montgomery, Berks and Monroe counties in Pennsylvania and in Warren County in New Jersey. Dedicated to advancing health education, St. Luke's operates the nation's oldest School of Nursing and 22 graduate medical educational programs and is considered a major teaching hospital, the only one in the region. In partnership with Temple University, St. Luke's created the region's first Medical School. Repeatedly, including 2017, St. Luke's has earned Truven's 100 Top Major Teaching Hospital designation as well as 50 Top Cardiovascular program in addition to other honors for clinical excellence. St. Luke's is a multi-year recipient of the Most Wired award recognizing the breadth of St. Luke's information technology applications such as electronic medical records, telehealth, online scheduling and pricing information. St. Luke's is also recognized as one of the state's lowest cost providers in comparison to major teaching hospitals and other health systems.