News
St. Luke's Home Health Named To 2015 HomeCare Elite List
November 30, 2015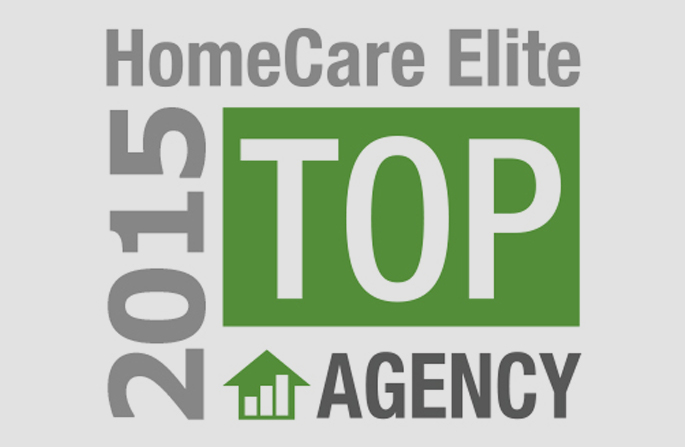 Bethlehem, PA (11/30/2015) -- St. Luke's Home Health has been recognized as one of the nation's HomeCare Elite Top Agencies by a national research organization that has been conducting surveys and reporting results for 10 years.
This is the seventh time St. Luke's Home Health has earned the distinction, according to Diane Ankrom, BSN, RN, Director of St. Luke's Home Health.
"It is only through the incredibly awesome care that our staff provides to our patients that keeps us on the list year after year," Ankrom said. "This also speaks to the wonderful team we have here in the office whose dedication to supporting the care of our patients makes everything run smoothly."
OCS HomeCare by National Research Corporation uses publicly available data from Home Health Compare and the Centers for Medicare & Medicaid Services (CMS) Cost Reports to create the HomeCare Elite List of agencies. Five domains of performance were cumulatively analyzed ─ quality of care, quality improvement and consistency, patient experience (HHCAHPS), process measure implementation, and financial performance.
According to the OCS HomeCare national listing, the quality of care, process measure implementation, and patient experience domains measure agency performance in each of the publicly reported Home Health Compare measures. The quality improvement index is based on changes in the nine outcomes released in July 2014 and July 2015. The quality consistency score represents performance relative to the state norm in the quality measures over the past five years. The financial performance measure is based on Medicare profit margin for freestanding agencies from the 2014 CMS Cost Reports (or from 2013, adjusted, when 2014 data was not available).
Agency performance in each of the domains was compared against the performance of other organizations in their state and nationwide (including U.S. territories). The domains were combined into one overall score, using a weighting methodology that gives the greatest importance to quality of care. The top 25 percent of agencies in each region, both facility-based and free-standing, were identified and added to the national list. Plus, the top 100 and 500 agencies in the nation were recognized based on overall score.
About the VNA of St. Luke's
For more than 90 years, the Visiting Nurse Association of St. Luke's has provided services that allow patients to remain in the community. When patients are referred by physicians or discharged from the hospital or another health care facility, the VNA staff provides care in their homes. The Visiting Nurse Association of St. Luke's provides a full range of services to patients, from infants to seniors, who live in Carbon, Lehigh, Northampton, Monroe, Upper Bucks, Berks and Montgomery counties. Services and programs of the Visiting Nurse Association of St. Luke's include home health care, hospice, Nurse-Family Partnership, Patient Advocate in the Home (PATH), and Visiting Nurse Advocate in the Home (VNAC). For more information about the VNA's services, please see www.sluhn.org/vna.
---
Media Contact:
Denise E. Rader
Director, Network Media Relations
St. Luke's University Health Network
484-526-4104
Denise.Rader@sluhn.org
For more information about St. Luke's services or to find a physician, call St. Luke's InfoLink toll-free at 1-866-STLUKES (785-8537) Monday through Friday from 8:30 am to 4:30 pm or email us anytime at Info.Link@sluhn.org.