News
Treating GI Cancers with New Targeted Therapies
September 19, 2014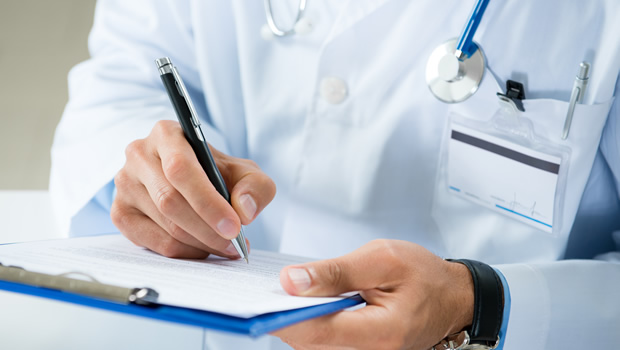 By Dr. Asim Ali
Over the past decade, great advances have been made in understand-ing the biology of cancer and how certain mutations and proteins lead to unregulated cell growth in cancer cells. Based on this knowledge, various therapies have been developed and have been shown to be successful in the treatment of malignancies for which we did not have many good drugs previously.
The newer therapies, also known as "biologic" or "targeted" therapies, have led to the rapid development of personalized treatments that actually look at each individual patient's specific tumor with molecular and genomic techniques and individualize treatment options based on that specific patient's tumor.
For example, in colon cancer we check for a mutation in the K-RAS gene for each patient. If there is no mutation, we use biologic drugs which have been proven to have very good activity in people with no mutation. In this way, we can individualize treatment for each patient depending on the molecular characteristics of their tumor. By individualizing treatments, we cut down on toxicity and increase response rates. This also cuts down on unnecessary treatment.
Because these drugs are not like traditional chemotherapy drugs that affect normal cells also, they are less toxic and more effective than traditional chemotherapy in many instances. These drugs usually do not produce side effects like hair loss and nausea, often caused by traditional chemotherapy agents, and are tolerated much better.
Prior to joining St. Luke's, I served as the medical director of the GI malignancies program at Temple University Hospital. While there, I helped develop a multidisciplinary team of surgeons, radiologists, radiation oncologists and gastroenterologists that would meet regularly to discuss each GI case diagnosed within the network to develop a multidisciplinary, individualized treatment plan for each patient.
With the evolution of individualized targeted therapies which enable us to be more aggressive with GI cancers, it is essential to have a multidisciplinary approach so that a patient's treatment can be planned in advance by a whole team of physicians communicating with each other so that all treatments get done in a properly-sequenced fashion. During my time at St. Luke's over the past three years, we have developed a similar approach, having formed a multidisciplinary team of surgeons, pathologists, gastroenterologists, radiation and medical oncologists who communicate with each other and plan each patient's treatment at the time of their diagnosis.
At St. Luke's, we have the expertise to use leading-edge molecular and genetic techniques to individualize treatments for GI cancers and provide state-of-the-art targeted and personalized treatment plans to every patient diagnosed and treated within our network. We have targeted agents that can be used in the treatment of esophageal, gastric, pancreatic and colon cancers in addition to rare tumors such as GIST and neuroendocrine malignancies. The technology available is the same as would be found in any big city, but is provided with the personalized attention the community has come to expect from St. Luke's University Health Network.
---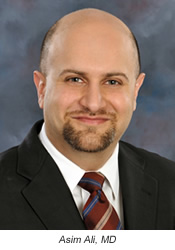 St. Luke's Cancer Connection is committed to improve the level of cancer care in the greater Lehigh Valley and surrounding communities.
St. Luke's Cancer Centers:
1600 Riverside Circle
Easton, PA 18045
801 Ostrum Street
Bethlehem, PA 18015
240 Cetronia Road
Allentown, PA 18014
Learn why healing begins at St. Luke's Cancer Center. Call St. Luke's InfoLink toll-free at 1-866-STLUKES (785-8537).