News
Dr. Dennis Giangiulio: An Exciting Time to Be a Medical Oncologist
May 05, 2014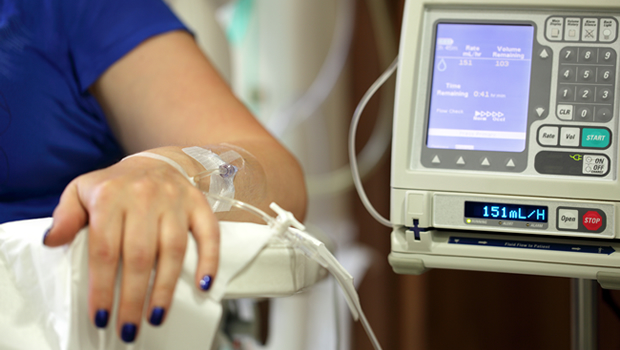 Dr. Dennis Giangiulio talks about exciting advances in the treatment of cancer
Over the past 30 years since I have had the opportunity to train and practice as a hematologist/medical oncologist, there has been no time like the present to be able to offer new treatments with greater efficacy and less toxicity. On the horizon are even more diverse options of targeted therapies and immune mediated therapies for all types of cancer.
Recent advances in HER-2 positive breast cancer including the FDA approval of "Perjeta" in 2012 and "Kadcyla" this past year have raised the number of available anti HER-2 agents to four. This is significant, as HER-2 positive breast cancers tend to be more aggressive than other types of breast cancer and typically are less responsive to hormone therapy.
Newer hormonal therapies also are available for prostate cancer including "Zytiga," approved in 2011, and "Xtandi" in 2012, as well as a newer immunotherapy therapy, "Provenge," approved in 2010.
Every cell type has a unique molecular signature, referred to as biomarkers. Biomarkers can be used to see how well the body responds to certain treatments. For instance, the use of biomarkers in non-small cell lung cancer, specifically "EGFR mutation analysis and ALK fusion gene testing," can identify subgroups of patients with potential favorable responses and durable, or long-lasting, remissions to Tarceva and Gilotrif or to Xalkori, respectively.
Even in the more difficult to treat neoplasms such as advanced pancreatic cancer there has been progress. The "FOLFIRINOX" regimen and, more recently, the less toxic "gemcitabine/Abraxane" regimen are superior to standard treatments used just three years ago.
Multiple new agents are now available for treatment of malignant melanoma, renal cell cancer, multiple myeloma, and lymphoma, as well as other malignancies.
Yet, with progress, there are new challenges to face. Due to the higher costs of newer agents, typically $10,000/month, the medical oncology team must work closely with insurers, pharmaceutical manufacturers, and patient-assistance foundations to assure that appropriate patients have access to these new therapies. Meanwhile, it has become our responsibility to curtail the use of unnecessary medical resources. Fortunately, guideline groups such as the National Comprehensive Cancer Network (NCCN) have developed more specific pathways to help keep us on track.
Finally, the challenge remains to care for our cancer patients with knowledge, kindness and compassion, and to thoroughly explain the options available while efficiently utilizing the time of our encounters.
---