News
St. Luke's University Health Network Named One of the Nation's 50 Top Cardiovascular Hospitals for Sixth Time by Truven Health Analytics
November 05, 2013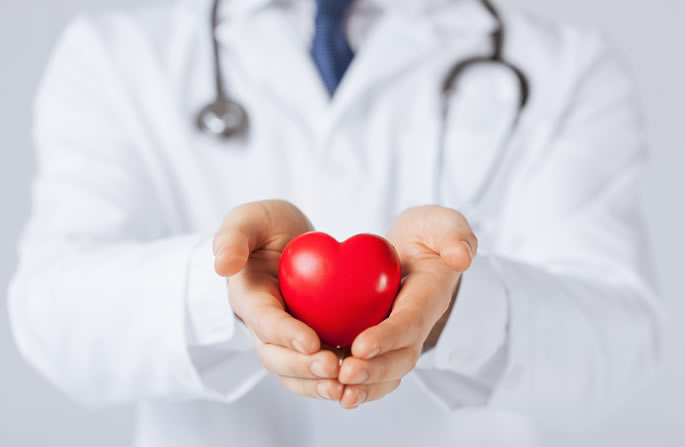 Bethlehem, PA (11/5/2013)
– St. Luke's University Health Network once again has been named one of the nation's 50 Top Cardiovascular Hospitals by Truven Health Analytics. Truven Health Analytics (formerly known as Thomson Reuters) is a leading provider of information and solutions to improve the cost and quality of health care.
The Truven Health 50 Top Cardiovascular Hospitals study evaluates performance in key areas: risk-adjusted mortality, risk-adjusted complications, core measures (a group of measures that assess process of care), percentage of coronary bypass patients with internal mammary artery use, 30-day mortality rates, 30-day readmission rates, severity-adjusted average length of stay, and wage- and severity-adjusted average cost. The study is celebrating its 14th year and has been conducted annually since 1999.
This is the sixth time St. Luke's has achieved the impressive status of being among the elite best cardiovascular hospitals in the United States. Previous award years include 1999, 2001, 2002, 2003 and 2012. Prior to 2012, the award recognized 100 Top Cardiovascular Hospitals.
Lankenau Medical Center in Wynnewood, PA, was the only other Pennsylvania hospital recognized this year, according to the report.
"We are extremely proud to be recognized by Truven for this designation," said Donna Sabol, RN, MSN, VP and Chief Quality Officer. "Exceeding the national benchmarks and being named to the country's top fifty performing hospitals in treating the two most common cardiovascular conditions - heart attacks and heart failure - and the two most common interventions (PCI) and (CABG) reflects the excellent care that our clinicians provide every day to benefit our patients."
St. Luke's University Health Network is comprised of six hospitals and provides services at more than 150 sites, and includes home health, hospice services, the largest hospital-based EMS unit in PA and other related health care organizations. The Network employs more than 8,900 people as well as 400 physicians at more than 80 physician practices.
Truven Health Analytics researchers analyzed 2011 and 2012 Medicare Provider Analysis and Review (MedPAR) data, 2012 Medicare cost reports, and 2013 Centers for Medicare & Medicaid Services (CMS) Hospital Compare data.
The winning hospitals were announced in the November 4th edition of Modern Healthcare magazine. There are 25 data measures in total with 1,004 eligible hospitals include in the study.
"This year's 50 Top Cardiovascular Hospitals have delivered excellent care in a time of sweeping change in the healthcare system," said Jean Chenoweth, senior vice president for performance improvement and the 100 Top Hospitals® program at Truven Health Analytics. "Their success is a testament to the strong focus by cardiologists, cardiovascular surgeons, and cardiovascular service administrators and staff on basic care and outcomes."
If all cardiovascular providers in the U.S. performed at the level of this year's winners:
8,600 additional lives could be saved
$1 billion could be saved
3,200 additional bypass and angioplasty patients could be complication-free
More information on this study and other 100 Top Hospitals research is available at 100tophospitals.com. For more information on Truven Health Analytics, visit truvenhealth.com.
Contacts
Denise Rader
Director, Media Relations
St. Luke's University Health Network
484-526-4104
denise.rader@sluhn.org
Brian Erni
Truven Health Analytics
+1.631.584.2200
brian@jrodrerick.com