News
St. Luke's Named a Top 50 Cardiovascular Hospital in Modern Healthcare Magazine
December 06, 2011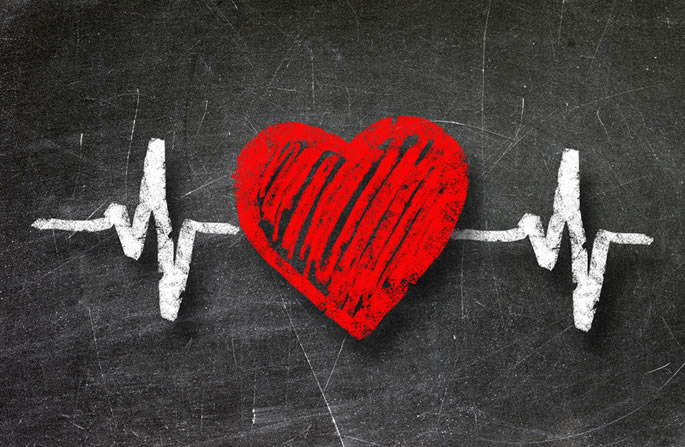 Bethlehem, PA (12/6/2011) - Thomson Reuters has named St. Luke's Hospital (Bethlehem and Allentown) one of the nation's 50 Top Cardiovascular Hospitals in the latest edition (November 15) of Modern Healthcare magazine.
St. Luke's is the only area hospital to receive this distinction.
"St. Luke's is proud to have earned this honor," said Carol Kuplen, MSN, BSN, chief nursing officer for St. Luke's Hospital & Health Network and chief operating officer for St. Luke's Hospital – Bethlehem Campus." To be among the Top 50 Cardiovascular Hospitals in the United States indicates that our heart and vascular program provides our patients with excellent care and achieves equally-excellent outcomes."
"I am excited that St. Luke's Hospital & Health Network was chosen by Thompson Reuter's as one of the Top 50 Cardiovascular Hospital's in the country," says Raymond Durkin, MD, chief of Cardiology for St. Luke's Hospital & Health Network. "We were selected as one of 50 recipients of this award from hospitals throughout the country. We are recognized for our excellence in outcomes in the treatment of heart failure, heart attacks and cardiovascular procedures such as coronary stenting and coronary artery bypass surgery."
Comparing the award winners to a peer group of hospitals, Thomson Reuters found that if all cardiovascular providers performed at the level of this year's winners:
Nearly 7,700 additional lives could be saved.
Approximately 6,500 additional patients could be complication-free.
More than $1 billion could be saved.
According to Thomson Reuters, this analysis was based on Medicare patients. If the same standards were applied to all inpatients, the impact would be even greater.
"This year's 50 Top Cardiovascular Hospitals have continued to deliver excellent care and have been able to improve their performance in a tough economic climate," says Jean Chenoweth, senior vice president for performance improvement and 100 Top Hospitals® program at Thomson Reuters. "The hospitals in this study have provided measurably better care and are more efficient than their peers, demonstrating incredibly strong focus by hospital leadership at a time when the healthcare system is steeped in volatility."
Commitment to Excellence is Standard Operating Procedure at St. Luke's
"Quality of care is something we take great pride in providing, and commitment to excellence is literally standard operating procedure," adds Dr. Durkin. "I am proud to say that St. Luke's is considered a leader in the United States in providing top-notch and cost effective cardiovascular care as we set new standards for the health care industry."
The study shows that 97 percent of cardiovascular inpatients in U.S. hospitals survive and approximately 96 percent remain complication-free, reflecting improved cardiovascular care across-the-board over the past year. The 50 top hospitals' performance surpasses these high-water marks as indicated by:
Better risk-adjusted survival rates (23 percent fewer deaths than non-winning hospitals for bypass surgery patients).
Lower complications indices (40 percent lower rate of heart failure complications).
Fewer patients readmitted to the hospital after 30 days.
Shorter hospital visits and lower costs. Top hospitals discharge bypass patients nearly a full day sooner and spend $4,200 less per bypass case than non-winners.
Increased use of internal mammary artery (IMA) for coronary artery bypass surgeries. Top hospitals have increased their use of this recommended procedure from 88 to 96 percent.
"As physicians, as a hospital and as a network, we strive to be at the forefront of the newest and most effective technologies and techniques," says Dr. Durkin. "We strive to do what we do better than everyone else. To be recognized among these other institutions and endorsed by Thomson Reuters confirms for us that we are not only doing a good job but that we are doing what is right. Our patients expect and deserve no less."
Thomson Reuters is one of the world's largest news organizations providing business information to professionals in the world's financial, legal, accounting, health care and science markets.
Visit St. Luke's Heart and Vascular Care or call St. Luke's InfoLink toll-free at 1-866-ST LUKES (785-8537).
For details about The Thomson Reuters 50 Top Cardiovascular Hospitals study, please visit www.100tophospitals.com/top-cardio-hospitals/.