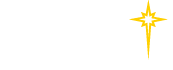 Find a Practice/Location
View All

Workers' Compensation

A workers' compensation claim is a claim for which payment is made by an employer for medical services provided to an employee for an injury or illness occurring in the course of the individual's employment.
St. Luke's University Health Network will submit your authorized workers' compensation claim directly to your employer's workers' compensation insurance company on your behalf.
You may be responsible for payment of services if your workers compensation has denied. The hospital will submit your bill on your behalf to your health insurance company if you provide your insurance information. Otherwise, we will look to you for payment.