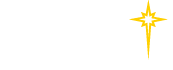 Find a Practice/Location
View All

Commercial Insurance

Commercial insurance is a term, commonly used in the health care industry to identify all insurance companies other than Medicare, Medicaid, Auto, workers' compensation, and liability.
There are hundreds of commercial insurance companies offering a wide variety of insurance benefit plans to employers and patients. Due to the complexity of insurance coverage and benefits, we highly recommend that you contact your insurance company prior to receiving services to ensure that your hospital service is a covered benefit according to your insurance coverage.
St. Luke's University Health Network will bill all commercial insurance companies on your behalf. It is the patients' obligation to provide complete health insurance billing information at the time of service.