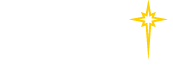 Find a Practice/Location
View All

Payment Options

Payment Options
If your health insurance has paid, but has left you with a remaining balance or you are uninsured and are unable to meet your financial obligation we offer the following payment options:
Payment in Full
We accept cash, personal check, debit card, money orders, MasterCard®, Visa®, American Express® and Discover®.
Payment Plan
Once you have received a statement and need assistance, please call to discuss payment arrangements:
Self Pay/Uninsured
Please see Self Pay/Uninsured to learn more.
AblePay Health
St. Luke's is a participating provider in AblePay Health.
St. Luke's patients are able to enroll for this service and use as a payment option.