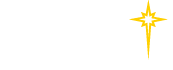 Find a Practice/Location
View All

Patient Billing

Benefits of Our New Single Billing Statement
Consolidated billing statements:
You will no longer receive multiple bills for doctor's visits or hospital stays.*
One statement per 28-day period:
You will receive only one St. Luke's billing statement per 28-day period. It will summarize all visits, procedures and financial transactions on one document, providing a clear view of your account's status.
Easier-to-understand descriptions:
Our new statements will display the details of your St. Luke's visits. You will find a list of charges for each visit in a format that clearly outlines the:
Date of your visit
Name of the St. Luke's practice or facility where the visit occurred
Nature of your visit (e.g., imaging study, wellness exam, surgery)
Payments toward or adjustments to standard charges by your health plan
Acknowledgement of payments you have made to date
Balance of charges for which you are personally responsible
*General Information: This statement represents Hospital charges and Professional (Physician) services that are associated with St. Luke's Physician Group (SLPG). There may be other Professional services that are not part of the SLPG that will not be included and will be billed separately. For your convenience. We are listing the telephone numbers from some of the professional bills you may receive.
Progressive Physician Associates (Radiology Service): (800)-841-4236
Anesthesia Specialists of Bethlehem, PC and Anesthesia Specialists of Warren. LLC.: (800)-222-1442