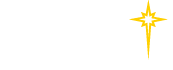 Acute Rehabilitation Center
Find a Practice/Location
View All

Conditions We Treat

St. Luke's Acute Rehabilitation Center provides services on an inpatient basis for people who have suffered a wide range of conditions, including:
Congenital Deformity
Multiple Traumatic Injuries
Neurological Disorders
Arthritis
Following a comprehensive pre-admission assessment for eligibility, an individualized treatment program is developed for each patient based on his/her needs. The treatment team may consist of a physician or rehabilitation neurologist, physical therapists, occupational therapists, speech/language pathologists, rehabilitation nurses, a care manager, psychologists and a recreational therapist.
Acute inpatient rehabilitation consists of at least three hours of therapy per day, five days-a-week in a state-of-the-art-facility.