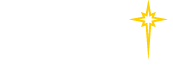 Find a Practice/Location
View All

Multiple Sclerosis

St. Luke's Multiple Sclerosis (MS) Center
St. Luke's Multiple Sclerosis (MS) Center provides multidisciplinary and compassionate care to patients with MS and their families in order to improve their quality of life now, and to limit the progression of the disease process. The center offers a full-range of services for evaluation and treatment of MS and related symptoms. Patient and family education and support is an important part of the center.
Chronic Neurological Disease
Multiple Sclerosis is a neurological condition that commonly strikes young and middle-aged adults in the prime of their life. Because of the multiple factors involved in this chronic disease, the center has a multidisciplinary team that is focused on patients, their families and their environments that includes:
Neurology (neurologist, nurse practioners and nurses)
Urology
Psychology
Social Worker
Rehabilitation Team (speech therapist, physical therapists and occupational therapist)
The individual disciplines share a common bond of professional commitment and clinical expertise while fostering a creative and compassionate relationship among team members, patients and their caregivers. The center sees patients to make or confirm the diagnosis of MS as well as care for the patient who has had the disease for many years.
Education and Support
Education and support is an important part of the center. Individual and group education programs will be offered for the patient, the caregiver and the community including:
Education for the newly diagnosed
Monthly programs
Assistance for MS patients to access community services
Continuing medical education for team members and community medical personnel