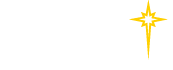 Find a Practice/Location
View All

Make an Appointment

Ask Your Physician for a Referral
Before you can schedule an appointment with the St. Luke's Center for Diabetes & Endocrinology, you must first receive a referral from your primary care physician. Although most insurance plans cover diabetes education, they usually require a referral before they will pay for your care.
Typically, primary care physicians diagnose diabetes and begin treatment. Most encourage their newly diagnosed patients to also see a diabetic educator, who will teach you how to manage your condition. If your physician has not already suggested you visit a Diabetes Education Center, ask your doctor for a referral.
To schedule an appointment or if you have any questions, please call:
484-526-7300.