Frequently Asked Questions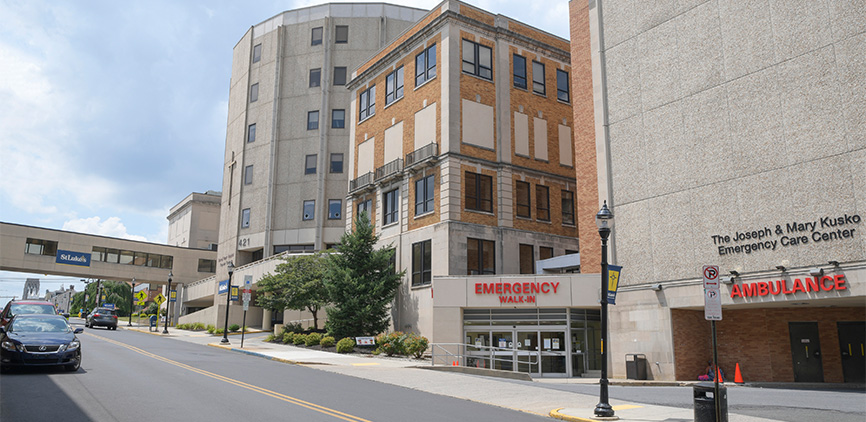 What is there to do in Allentown?
Allentown is the third largest city in Pennsylvania and the fastest growing area in the entire state. The vibrant downtown area is full of great restaurants, bars, museums, shopping, historical areas, and the symphony. If you enjoy outdoor activities, we have miles of trails for biking, running, and hiking and we are only a short drive from the ski slopes of the Pocono Mountains. If you like sports, catch a game at our AAA baseball team, the Lehigh Valley Iron Pigs (the affiliate of the Philadelphia Phillies) or our minor league hockey team, the Lehigh Valley Phantoms (the affiliate of the Philadelphia Flyers).
What is it like to raise a family in the Lehigh Valley?
Many of our residents start or grow their families during their three years with us. Allentown and the surrounding areas have affordable housing and great schools. There are lots of family-friendly activities in the Lehigh Valley, including the Crayola Crayon Factory, the Lehigh Valley Zoo, and dozens of parks.
How are the residents evaluated?
Our program uses periodic resident-self assessment and end of rotation evaluations completed by the supervising physician, standardized patient encounters, direct observation and chart review in the hospital and Family Medicine Center, simulations, biannual 360-evaluation by their patients and peers and an annual national intraining examination in order to provide a complete picture of our residents, their goals and their progress towards reaching those goals. These evaluations are reviewed with each resident during scheduled quarterly evaluations with a faculty attending physician.
Is there a research requirement?
A foundation of evidence-based medicine is crucial for the effective practice of family medicine in the 21st century. In addition to didactic education on research, all residents complete a quality improvement project in their PGY-2 year and are required to complete a separate research project during their three years. In the past, our residents have presented (and won!) at the Pennsylvania Academy of Family Physician Resident Research Day, the Pennsylvania Pain Society Annual Meeting, the Family Medicine Education Consortium, and the American Academy of Family Physicians FMX Conference.
What settings do your residents work in?
Our resident provide outstanding community-based care in the Sigal Center, a recently renovated Federally Qualified Health Center. Most of our inpatient rotations occur at the Sacred Heart Campus, where we are the only residents on site. We have a robust home visit program and care for patients at a local nursing home. We also take advantage of our network of hospitals for certain inpatient rotations.
Where are your graduates practicing? What are they doing?
Our graduates have chosen office practices, hospitalist practices, academic medicine, and fellowship programs in sports medicine and geriatrics. We will truly prepare you for anything in Family Medicine! While many graduates practice in the Lehigh Valley, we have graduates practicing across the country (and Canada)!