Educational Resources and Scholarly Activity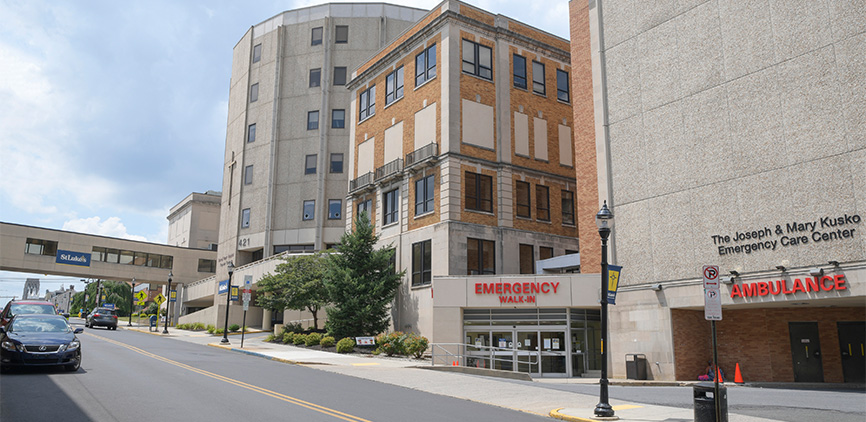 Family Medicine Residency Educational Resources
The core of the learning experience in the residency program is to combine supervised "hands-on" patient care experience with structured didactic educational sessions and department meetings. Our educational resources include:
Protected time every Tuesday morning for Academic Day
Didactic lectures from faculty and sub-specialists covering the breadth and depth of Family Medicine
Monthly simulation sessions
Integrated Behavioral Medicine Conferences
Hands-on procedure workshops
Board review sessions
Journal Club
Monthly Medical Education Grand Rounds
Practice Management education series
Access to on-site Basic Life Support, Advanced Cardiac Life Support, Pediatric Advanced Life Support, and Advanced Life Support in Obstetrics
Online resources and access to the network medical library
Network Research Institute
Scholarly Activity
A lifelong love of learning is crucial to your success as a family physician. At St. Luke's/Sacred Heart Campus, you will have multiple opportunities to participate in scholarly activity. Some of our recent scholarship is listed below!
Agrawal S, Bhalodi R, Cisse M and Carneiro R 2021.Trauma Queens, Poster Presentation, FMEC, Pittsburgh, PA.
Amirneni S, Carneiro R. Depression in Schizophrenia. (2022) Oral presentation, PAFP, Hershey, PA.
Carneiro R, Puente M. (2021). Love Thy Self. Oral Presentation, FMEC, Pittsburgh, PA.
Carneiro R, Tabchi R. (2021). Use of Mental Health Taskforce to Enhance Outpatient Crisis Management. Oral presentation, FMEC, Pittsburgh, PA.
Hines-Smith K, Carneiro R (2021). Physician Well-Being. Medical Education Grand Rounds. SLUHN, Bethlehem, PA.
Hines-Smith K, Carneiro R, Lam NCV, Goodbred A. Mirror, Mirror, On the Wall, Who is the Most Burned Out Among Us All? Presentation, FMEC, Arlington, VA. September 2022.
Hines-Smith K, Tabchi R. Diabetes CARES Project. SLUHN Resident Quality Awards Presentation. November 2022.
Langan RC. Adult Eye Conditions: Ophthalmic Emergencies. FP Essent. 2022;519:29-32.
Langan RC, Goodbred AJ. Hepatitis A. Am Fam Physician. 2021;104(4):368-374.
Langan RC, Puente ME. Scrotal masses. Am Fam Physician. 2022;106(2):184-189.
Niyibizi A. History of FQHC (2021).Center for History of Family Medicine Resident Essay Contest, 2nd Place Winner.
Niyibizi A, Cisse M, Rovito P, Puente M. Angiotensin-converting enzyme (ACE) inhibitor-induced angioedema of the small bowel: a diagnostic dilemma. J Am Board Fam Med. 2023.
Tabchi R, Niyibizi A. Social Determinants of Health. (2022) Medical Education Grand Rounds. SLUHN, Bethlehem, PA.
Tabchi R, Puente M, Hines-Smith K, Michalisin J, Noghrehkar N, Reed R, Ramson K, Graham J, Denizard E. Diabetes Cares Project. (2022), Alliance of Independent Academic Medical Centers National Initiative VIII Meeting, New Orleans, LA.