Application and Contact Information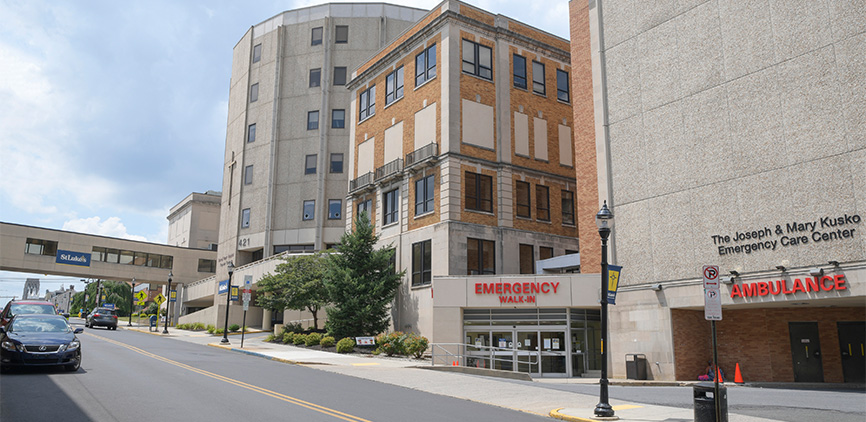 All applications to St. Luke's Family Medicine Residency Program must be made through the Electronic Residency Application Service (ERAS). Applications made through the mail, electronic mail, or by telephone will not be considered.
The minimum eligibility requirements for the residency are:
All applicants must be graduates of a United States allopathic or osteopathic medical school or an international medical school recognized by the World Health Organization.
All graduates of international medical schools should have completed at least one (1) year of US clinical experience.
All applicants should have three (3) letters of recommendation from clinical preceptors, preferably from the United States or Canada.
All applicants must have graduated from medical school within the past five (5) years.
5. All applicants must have successfully passed their USMLE/COMLEX Step 1 and Step 2 examinations on the first attempt. Completion of all three steps is strongly encouraged.
All applicants must demonstrate through their personal statement and/or letters of recommendation a strong commitment to the philosophy of the specialty of Family Medicine and the principles of the St. Luke's Family Medicine Residency.
At this time, St. Luke's is NOT sponsoring J-1 or H-1B visas.
All applications will be reviewed by our Residency Selections Committee. Only those applicants chosen for an interview will be contacted.
Our program will be utilizing signaling from ERAS. While a signal indicates your interest in our program, it does not guarantee an interview. Our program utilizes a holistic process for reviewing applicants and determining who will be granted an interview.
Our interview season typically is from early October through the end of December.
All interviews for 2023-24 will be VIRTUAL. We do not plan any open houses at this time. Interview days are Monday and Wednesday.
Please feel free to contact us with any additional questions:
Cindy Fritz, Program Specialist
St. Luke's Family Medicine Residency/Sacred Heart Campus
450 Chew Street, Suite 101
Allentown, PA 18102
(610) 776-4983
Cindy.Fritz@sluhn.org