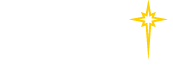 Find a Practice/Location
View All

Financial Aid

We understand that the decision to pursue a medical education entails serious financial considerations. The Office of Student Financial Services at LKSOM, which handles all financial aid matters for Temple / St. Luke's students, offers valuable information and other resources here.
We also encourage prospective students to discuss meeting the cost of a medical education with a financial aid officer as part of the planning process. We believe that the choice of medical school should not be based solely on monetary considerations. For further information regarding the Office of Student Financial Services at LKSOM, please contact: sfsmed@temple.edu, 215-707-7846.
Julia Tolentino, MD is all smiles as she proudly waves to her family and friends upon graduation. The commencement ceremony is the culmination of many years of commitment, dedication and hard work.