Interviews

Interviews are held from September through March. The interview day opens with a welcome from an Admissions office representative who provides an overview of the medical curriculum as well as clinical, service learning and extracurricular opportunities.
Interviews offer us an opportunity to get to know you as an individual – and for you to get to learn more about the Temple/St. Luke's program. Candidates interviewing at both the North Philadelphia and St. Luke's campus participate in three interviews. One interview with a physician or PhD faculty member who is on the Admissions Committee, one with a faculty member who is blinded to the application materials, and a third interview with a member of the local community. The interview day also includes a tour of the campus and lunch with current medical students where the applicant will be able to learn more about student life.
Since each applicant brings individual experiences and strengths, there is no "standard interview." Interviewers explore various dimensions of the applicant, such as interest in medicine, community service, extracurricular activities, medical shadowing experience, academic background and performance, research endeavors, and other personal and life experiences.
The interview also assesses interpersonal and communication skills, including the ability to listen and consider the views of another person. We seek to take the stress out of interviews as we believe a relaxed conversation helps an applicant present her or himself best.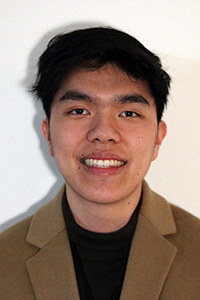 "From the interview process alone, I knew Temple/St. Luke's was an environment in which I could thrive in because I was immediately able to tell that St. Luke's fosters a highly collaborative environment. While I was nervous to leave a place I called home, I am so grateful that my feelings were legitimized when I committed to this school. I could not ask for a better environment in which to pursue my medical education and work towards becoming the best physician possible!"
– Kyle Tio, Class of 2025