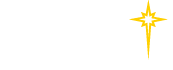 Wellness Resources

Medical school is an exciting time, but also can be stressful and having access to various kinds of support is vital. In concert with Temple's main campus and Health Sciences Campus, St. Luke's campus community is committed to promoting and facilitating student well-being and adjustment to the intellectual, physical, and emotional challenges of medical school. Information about support services includes: student health services, counseling, disability resources, and health insurance.
St. Luke's provides all students enrolled through the Regional Campus with both counseling and psychiatrist services. Health insurance is accepted and no additional fees apply. The counselors and psychiatrists who see students are not involved in evaluating students on rotation.
Regional campus students have access to St. Luke's Fitness & Sports Performance Centers. To obtain an access card, students are asked to meet with a fitness center staff member to tour the facility and review safety information. Additionally, electives, lunch sessions, and student groups, such as Our Wellness Liaisons (O.W.L.'s), all contribute to building and promoting healthy living.