Application Process and Requirements

How to Apply
To be considered for the Temple / St. Luke's regional campus, candidates must first apply to Katz School of Medicine through the American Medical College Application Service (AMCAS®). Once the Katz School of Medicine Office of Admissions has received a verified application from AMCAS®, candidates are emailed with instructions for accessing the online supplemental application. When completing the supplemental application, candidates should select Temple / St. Luke's as first choice in the clinical/regional campus section.
For more Information, visit Lewis Katz School of Medicine.
AMCAS® Application Deadline: December 15 of the year preceding matriculation
The Office of Admissions only reviews completed applications. For your application to be considered complete, the admissions office must have received the following items:
AMCAS® application
Supplemental application
Supplemental fee
Letters of recommendation
MCAT® scores
CASPer test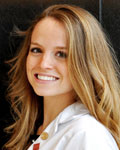 "I quickly realized how warm and welcoming the atmosphere is at Temple / St. Luke's and how much the faculty cares for the students to succeed. I know that what I have could not be paralleled by any other school."
– Marissa Cohen, Class of 2015 and St. Luke's Emergency Medicine Resident
Once your application is complete, it will be reviewed initially by a member of the Katz School of Medicine admissions committee. If you have indicated the Temple / St. Luke's program as your first choice, your application materials will be sent to the Temple / St. Luke's admissions office. If invited to interview for the Temple / St. Luke's program, you will participate in all the interview day activities at St. Luke's. These include a meet and greet lunch session, a Q&A session with some of our current students and a campus tour, as well as your interviews.
Interviewed applicants receive the admission committee's decision at specific times.
Accepted students are invited to attend Second Look Day. Second Look Day typically takes place in late March or early April and gives applicants the chance to further explore our campus and the Lehigh Valley, meet some of their prospective classmates, and get answers to their questions, both during organized sessions and through informal conversations. Activities have included an interactive introduction to doctoring, lunch with current students and faculty, a tour highlighting places to live and things to do, and a trip to The Cup for the Valley's best ice cream!