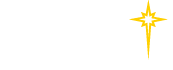 Find a Practice/Location
View All

Admissions
An individualized holistic review of each complete application including a review of the academic record, the college attended, MCAT scores, CASPer results, recommendations, extracurricular activities, work experience, medically related experience, and community service activities is used to select candidates for interview. While not required, many students have participated in research activities. There is no academic cutoff for consideration. The admissions committee does not have a narrow image of who should be admitted. Temple/St. Luke's – like the Philadelphia campus – seeks a diverse student body and accepts many "non-traditional" students, including second career students, and individuals with a wide variety of social, racial, ethnic and scholastic backgrounds.
"Several aspects of the Temple / St. Luke's program made it significantly more appealing than the other programs to which I was applying. The first of which was the small class size and the opportunity to stay working and learning at the same hospital for three years of medical school. Also, the enthusiasm of the faculty and staff about the new program and how much they had worked on setting it up really demonstrated the high level of education that we would get by choosing Temple / St. Luke's.
One of the previous clinical campus students told us about how one of the attendings he worked with on his surgery rotation called him up on his cell phone to tell him about an interesting surgery that he should come watch, even though he wasn't on his surgery rotation anymore. That kind of experience in medical school in invaluable and is not possible at huge programs where students have to do their rotations at multiple hospitals.
Having the chance to live and work in Bethlehem really appealed to me after living in the city for the past few years. I am excited to have the chance to take advantage of all the outdoor activities the area offers and also have the chance to learn and practice medicine in an area that serves both rural and slightly more urban populations."
– Laura Lynn Onderko, Class of 2015