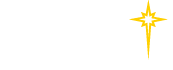 Post Doctoral Research Program

Program Description: Postdoctoral training at SLUHN provides the opportunity for recent doctoral degree (PhD, EdD, MD, DO, DDS, or equivalent) recipients to enhance their research skills in the clinically-focused, multi-disciplinary environment. With multiple investigators and clinical teams actively engaged in clinical research projects, our Post-Doctoral Researchers pursue clinical research in their area of clinical interest, with additional focus on clinical trials, regulatory and other research didactics.
At SLUHN, postdocs work in a highly collaborative research environment with leading clinical scientists and clinicians. Our Health Network is the regional leader in research and innovation, allowing our Post-Doctoral Researchers to explore areas such as bioinformatics, "big data" methodologies, outcomes research, epidemiology, neuroscience, value-based healthcare, and behavioral research. Currently active areas of expertise that feature Post-Doctoral Researcher integration include primary care, trauma, orthopedics, clinical trials, and cardiovascular sciences.
Our Post-Doctoral trainees come from across the U.S. and around the world, with diverse backgrounds. Announcements of currently available postdoctoral positions are distributed from time to time. In addition, potential applicants are encouraged to reach out to PIs directly in their area of scientific interest. Our culture is based on teamwork, mutual respect, and emphasis on interpersonal skills such as emotional intelligence. As such, we prepare our graduates for success during the subsequent steps of their scientific and/or clinical careers.
In addition to a highly structured work environment, our Post-Doctoral Research Program features a year-round research curriculum as well as opportunities for our trainees to participate in clinical didactics in the area of their primary interest (e.g., primary care, trauma, surgery, etc).
Eligibility: To be eligible for postdoctoral training as SLUHN, individuals must hold a doctoral degree (see above) and have no more than 5 years of relevant research experience since receipt of their most recent doctoral degree. Although we do occasionally support/sponsor visa applications, in general primary consideration is given to U.S. citizens and permanent residents.