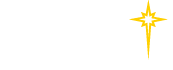 Research

Quality Improvement Conference: Residents discuss ongoing QI projects with the larger group and share updates and successes.
Research Conference: Monthly updates by residents and faculty on active research projects with input from the Director of Research Institute and Research Coordinator. Sharing of ideas and collaboration encouraged!
Journal Club: Held monthly and led by experienced faculty, residents and students learn how to have a critical eye for the medical literature.
Participate in Meetings: CHEST, Society of Critical Care Medicine, Digestive Diseases Week, PA society of Gastroenterology, American Association for the Study of Liver Diseases