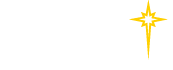 Case-based & Learning Conferences

Noon Case Conference: held at noon two times per week; interactive and evidence based.
---
Interactive Subspecialty Conference: Interactive and informative. Medical subspecialists cover major topics pertinent to their field while incorporating clinical cases and board questions.
---
Patient Safety Conference: Patient Safety Conference-resident led cases with an emphasis on systems based practice, practice review and management and intense analysis.
---
Acute care seminars-July and August: Early in the academic year, common inpatient presentations and work ups are reviewed with interns in a case based format
---