Training at St. Luke's University Hospital – Allentown Campus
St. Luke's Hospital - Allentown Campus is a state of the art facility. This includes a newly renovated Emergency Department, an ICU, eight operating room suites with a minimally invasive flare, and a hybrid OR. By July 2022, we will be breaking ground on a new Mother Baby Tower at our St. Luke's Allentown Campus. The expansion will include a 16-bed Level IIIA NICU, a 3-bay obstetric triage unit, 2 operating rooms, 11 labor and delivery rooms, and 23 postpartum beds. The new unit is currently projected to be completed by January 2024.and room for ongoing expansion of the labor and delivery floor.
Sigal Center
The residents see patients at the Star Community Health Center, an FQHC look-alike which is affiliated with St Luke's. The clinic is located close to the Allentown hospital and provides full scale obstetric and gynecologic services. They are supported by nurse practitioners as well as a social worker and a financial counselor. Our urogynecology and minimally-invasive specialty clinics are run from this location. The clinic provides group conferencing space and private areas for mentors to review cases with the residents.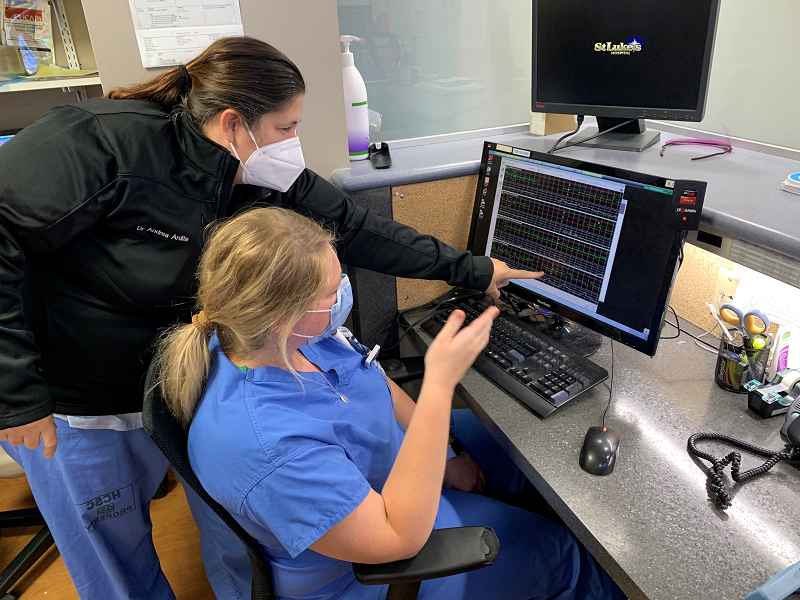 Labor and Delivery
The facility at St. Luke's University Hospital – Allentown Campus occupies an entire wing of the hospital and consists of seven LDRPs, two post-C- section rooms which convert to LDRPs in times of high census, two antenatal testing beds, and an operating room for C-sections on the unit. A seven-bed Level II NICU is part of the Ob/Gyn floor. Central fetal and maternal monitoring includes displays in resident and attending call rooms on the Ob/Gyn floor. Staffing includes one-to- one nursing for labor patients, 24-hour anesthesia/epidural coverage, and 24-hour neonatal resuscitation from attending neonatologists and neonatal nurse practitioners. Sixteen private post-partum rooms include flat-screen TVs and a comfortable, home-like setting with room for a guest to spend the night. An expansion of this unit is currently underway.
Operating Rooms
Operating suites and support areas include a state-of-the-art laparoscopic suite, teleconferencing teaching potential, and a hybrid OR. Constructed specifically with gynecologic procedures in mind, the operating rooms benefited from entirely new laparoscopic and urogyencologic/pelvic reconstruction surgical equipment. The general operating rooms occupy space immediately adjacent to Labor and Delivery and can be used as a back-up for additional obstetric surgery in addition to the Labor and Delivery obstetric operating room itself.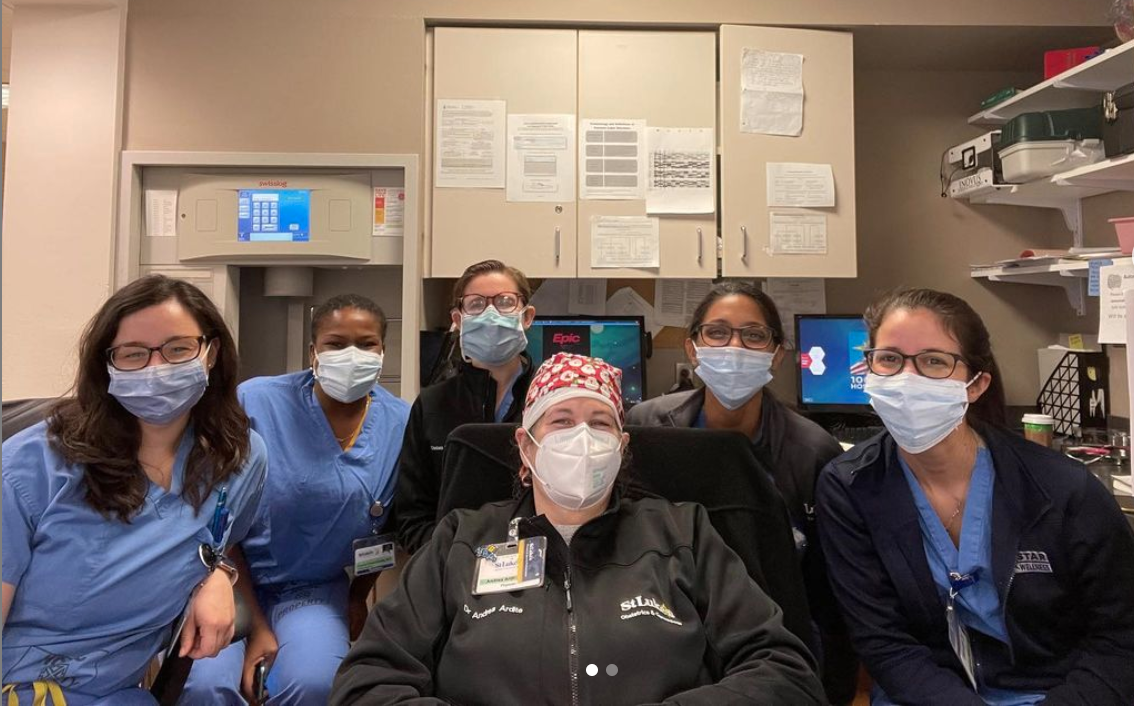 On-call space
Adequate on-call space is provided for the Residents and the 24-hour in-house call attending physicians. On call rooms are conveniently located on the labor and delivery floor.
Learning Resource Center and Library
An up-to- date resource center and library is provided to residents on a 24-hour basis. Online resources are always available from on campus or from home via secure connection.
Allentown Laparoscopic Simulation Lab
The Allentown campus features a laparoscopic simulation lab with three state-of-the-art towers to help residents hone their laparoscopic surgical skills outside the OR. Surgical skills labs are conducted here during the protected education time. This lab is also accessibly 24/7 for our residents and is conveniently located on the third floor close to the operating rooms and L&D. Residents also have access to a station that replicates the experience of the Fundamentals of Laparoscopic Surgery (FLS) exam.