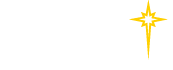 Find a Practice/Location
View All

Obstetrics and Gynecology Residency

With more than 4,300 deliveries, St. Luke's University Health Network ranks as one of the top obstetrics and gynecology teaching programs in the state of Pennsylvania. Residents work directly with generalists, hospital attendings and specialists to routinely provide a full range of patient care including: operative vaginal deliveries, vaginal, robotic, laparoscopic and urogynecologic surgeries.
Learn about St. Luke's OB-GYN Residency Program.
Our program develops compassionate, skilled OB/GYN physicians who serve as consultants and leaders in their medical communities.
Elizabeth Dierking, MD, FACOG
Program Director
"We are proud to offer our residents a clinical experience that spans the depth and breadth of Obstetrics and Gynecology with ample opportunity for research and a supportive environment where our residents are part of the community they serve."

– Dr. Elizabeth Dierking