About Our Program

Training Physicians in All Aspects of Obstetrics and Gynecology at St. Luke's
The Obstetrics and Gynecology residency program at St. Luke's Hospital is designed to train physicians in all aspects of obstetrics and gynecology including perinatology, reproductive endocrinology, urogynecology, gynecologic oncology, LGBT health, and primary and preventive health care for women. The program seeks to develop compassionate and competent OB/GYN physicians to serve as consultants in the medical community. Residents in the program train at the Allentown, Anderson and Bethlehem campuses of St. Luke's Hospital. Less than a twenty-minute drive apart, the campuses offer the residents a wealth of experiences with different populations and needs to enrich their training.
Ranked as One of the Top Ob/Gyn Teaching Programs
Obstetrics and gynecology has always been a part of St. Luke's rich 145-year history. The Obstetrics and Gynecology residency program has been in continuous operation training physicians for more than 70 years. Under the leadership of our chairman Dr Israel Zighelboim and with the support of our nationally recognized network, our department has grown to be recognized as a leader in women's and neonatal services in the Lehigh Valley and beyond. With more than 4,600 deliveries, St Luke's University Health Network ranks as one of the top obstetrics and gynecology teaching programs in the commonwealth of Pennsylvania and has been consistently was named one of 15 Top Major Teaching Hospitals by IBM Watson Health. In 2021, IBM Watson Health designated us as the #1 Major Teaching Hospital in the nation!
Balance of Academics and Clinical Exposure
Our program prides itself on providing protected time for a highly relevant academic curriculum as well as resources for academic endeavors such as research and quality improvement. Technical experience is ample with a significant number of our deliveries being medically complex. Our graduates complete the program feeling proficient in operative vaginal deliveries. In addition, residents routinely perform well above the required number of vaginal, laparoscopic, robotic and urogynecologic surgeries required by ACGME.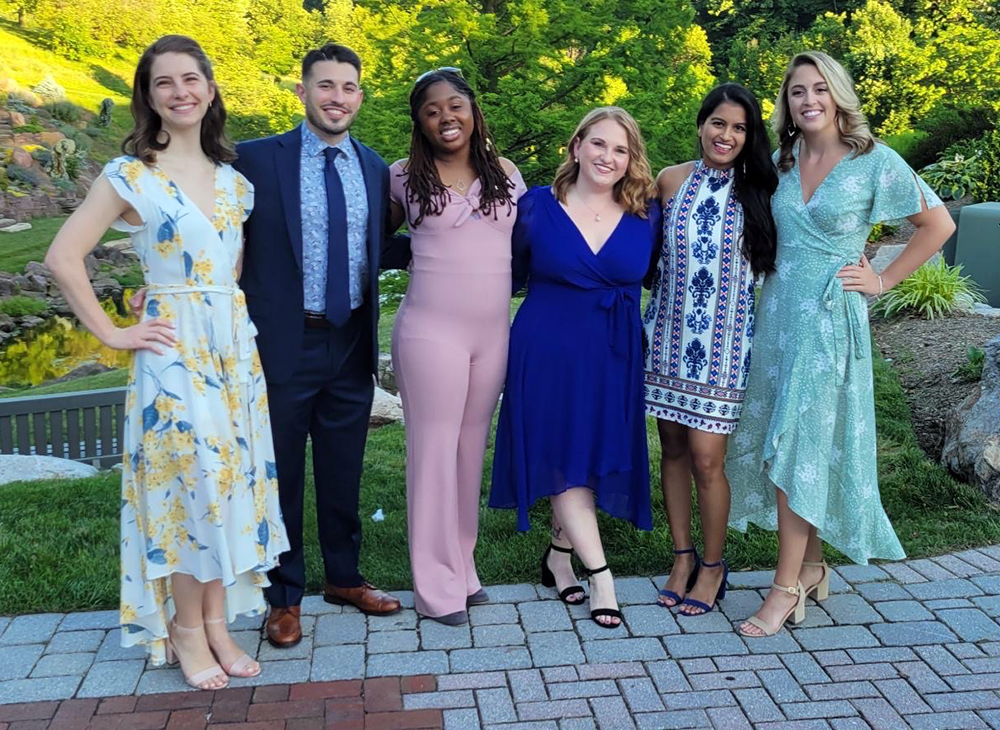 Through our St Luke's/ Temple Medical School, forty students will spend one year at Temple University School of Medicine followed by three years at our campus' medical school. The energy, academic and technical expertise that a medical school brings to our institution benefits all aspects of graduate medical education and faculty recruitment and development.
We welcome you to apply to the St. Luke's Obstetrics and Gynecology Residency Program.