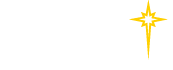 Curriculum

The interventional cardiology fellowship is completely integrated with the general cardiology training program, including shared faculty and joint conferences. The interventional program utilizes the main campus of the Medical School of Temple University/St. Luke's University Health Network in Bethlehem as well as the facilities of the St. Luke's Allentown Campus to provide a high level of clinical training and exposure to a full range of vascular and structural cardiac pathology. The program is supported by state-of-the-art clinical and imaging equipment facilities, as well as on-site vascular and cardiothoracic surgical services. One interventional fellow is trained per year, working closely with five board-certified interventional faculty members.

2014 Center Highlights:
1,842 diagnostic catheterizations
596 interventions
For the first six months of 2015, our diagnostic catheterization volume increased 11% and our interventional volume has increased 19% over the previous year.
The primary training site will be the cardiac catheterization laboratory. Additional time will be spent in the hybrid OR and vascular interventional lab, with dedicated time for research, outpatient continuity clinic, and national conferences.