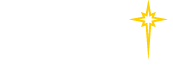 Find a Practice/Location
View All

Program Information

Medical Student Electives – IM
Rotation Dates
Rotations are available throughout the year. Each rotation must be a minimum of four weeks. Elective rotations are in greatest demand from July through October.
Enrollment Limitations
In the Department of Medicine, medical students are limited to 2 electives.
Housing, Meals and Parking
You are responsible for your own transportation and meals. Parking is free and available on campus. A limited amount of On-campus dormitory style housing is available on a first come basis. A microwave, refrigerator and linens are provided. Laundry facilities are close-by but off campus.
Student Elective Course Offerings
Third Year Electives
Cardiology
Hematology and Oncology
Gastroenterology
Critical Care Rotation (ICU)
Nephrology
Pulmonary Disease
Endocrinology
Neurology
Fourth Year Electives
Cardiology
Hematology and Oncology
Gastroenterology
Critical Care Rotation (ICU)
Nephrology
Infectious Disease
Pulmonary Disease
Endocrinology
Neurology