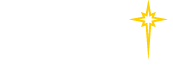 Find a Practice/Location
View All
Campus Safety

The St. Luke's Campus Safety and Security department provides services to the entire St. Luke's community, including the Regional Campus of LKSOM, 24 hours a day, 365 days a year. The main office is located within the Bethlehem campus in Fountain Hill.
Phone numbers:
To report emergencies: 5555 (from any campus phone); 484-526-5555 (non- campus phone)
For escort services and non-emergencies (including reporting suspicious activity): "0" (from any campus phone); 484-526-4000 (non-campus phone)
St. Luke's also maintains a confidential safety hotline: 484-526-4044.