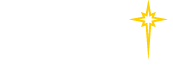 Find a Practice/Location
View All

Interviews

Interviews are held on Tuesdays from September through April at St. Luke's Regional Campus in Bethlehem. Following the interview, each applicant is considered individually by the admissions committee. Interviewed applicants are generally notified of the admissions decision within four to six weeks after the interview, but not earlier than October 15.
"I felt welcome from the very beginning of my interview day, and the St. Luke's faculty has continued to maintain a highly-supportive environment."
– Vicki Gilbert, Class of 2015
We seek to take the stress out of interviews as we believe a relaxed conversation helps an applicant present her or himself best. Interviews offer us an opportunity to get to know applicants as individuals – and for applicants to learn more about the Temple / St. Luke's program. Each applicant will have the opportunity to interview with two faculty members. Since each applicant brings individual experiences and strengths, there is no "standard interview." Interviewers explore various dimensions of the applicant, such as interest in medicine, community service, extracurricular activities, medical shadowing experience, academic background and performance, research endeavors, and other personal and life experiences. In addition to the two interviews, applicants participate in activities that allow us to further assess interpersonal and communication skills, including the ability to listen and consider the views of another person.