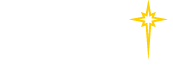 Find a Practice/Location
View All

Saunders Doctoring College

"He who studies medicine without books sails an uncharted sea, but he who studies medicine without patients does not go to sea at all." - William Osler
"Doctoring" introduces students to the most fundamental elements of patient care. On its face, doctoring seems to be a rudimentary skill which merely involves talking to patients. However, closer inspection reveals that what should appear as a relaxed conversation to the patient is actually an intricate and involved process that requires the physician to ask probing questions, analyze responses for meaningful content and prioritize differential diagnoses all while attempting to put the anxious patient at ease. Doctoring skills are never perfected, but the arts of observation, communication and brevity of documenting essential findings are paramount to any clinician attempting to provide the optimal level of patient care.
Saunders Doctoring College Director
Assistant Professor, Medicine
Internal Medicine Clerkship Director
Charles D. Saunders, MD
Charles D. Saunders, MD, has been a member of the St. Luke's community since 1974. He has been an active and outstanding urologist at St. Luke's for more than three decades.
Dr. Saunders is a skillful and caring physician, known for his compassion. He is widely praised by his patients and deeply respected by his colleagues. Dr. Saunders exemplifies "Doctoring."
Dr. Saunders has held many positions at St. Luke's. He was Chief of Urology, Acting Chief of Surgery, Senior Vice President of Medical and Academic Affairs, President of the St. Luke's Medical Staff, chairman of the Board of Trustees for both St. Luke's Allentown Campus and St. Luke's University Health Network, as well as president of the Northampton County Medical Society.