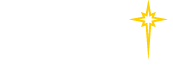 Find a Practice/Location
View All

Academics
Learn about the Academic program at Temple / St. Luke's School of Medicine.
Temple / St. Luke's students spend Year 1 at LKSOM's Philadelphia campus, and then move to the St. Luke's regional campus in Bethlehem for Years 2, 3, and 4. The same curriculum is taught at both campuses and students are evaluated using the same exams and other metrics. This contemporary curriculum, evidence-based with extensive hands-on clinical training and integration of basic sciences and clinical medicine, prepares students exceptionally well for further training in residency and life-long career development.
With only 30 students in each class, Temple / St. Luke's is distinguished by its intimate learning environment. Students get to know the faculty during their second year pre-clinical courses and then go on to rotate with many of the same faculty during their third- and fourth-year clerkships. Students who are part of the Philadelphia campus cohort are also welcome to complete some of their third- and fourth-year clerkships at St. Luke's. Learning is supported by the academic resources available at both campuses. These include libraries, clinical simulation centers, and technology support. Research and other scholarly opportunities at both campuses complement and enhance the academic experience.
"Here, students are not pitted against one another. Almost the entire class is part of a Facebook group where my classmates post notes and outlines, links and videos, and questions and reminders about classes, assignments, etc. I cannot express to you how wonderful it is to have such a supportive, collaborative class in medical school."
– Nick Julius, Class of 2015