*
Staying in the Area a Dream Come True for Local Medical Student
April 06, 2023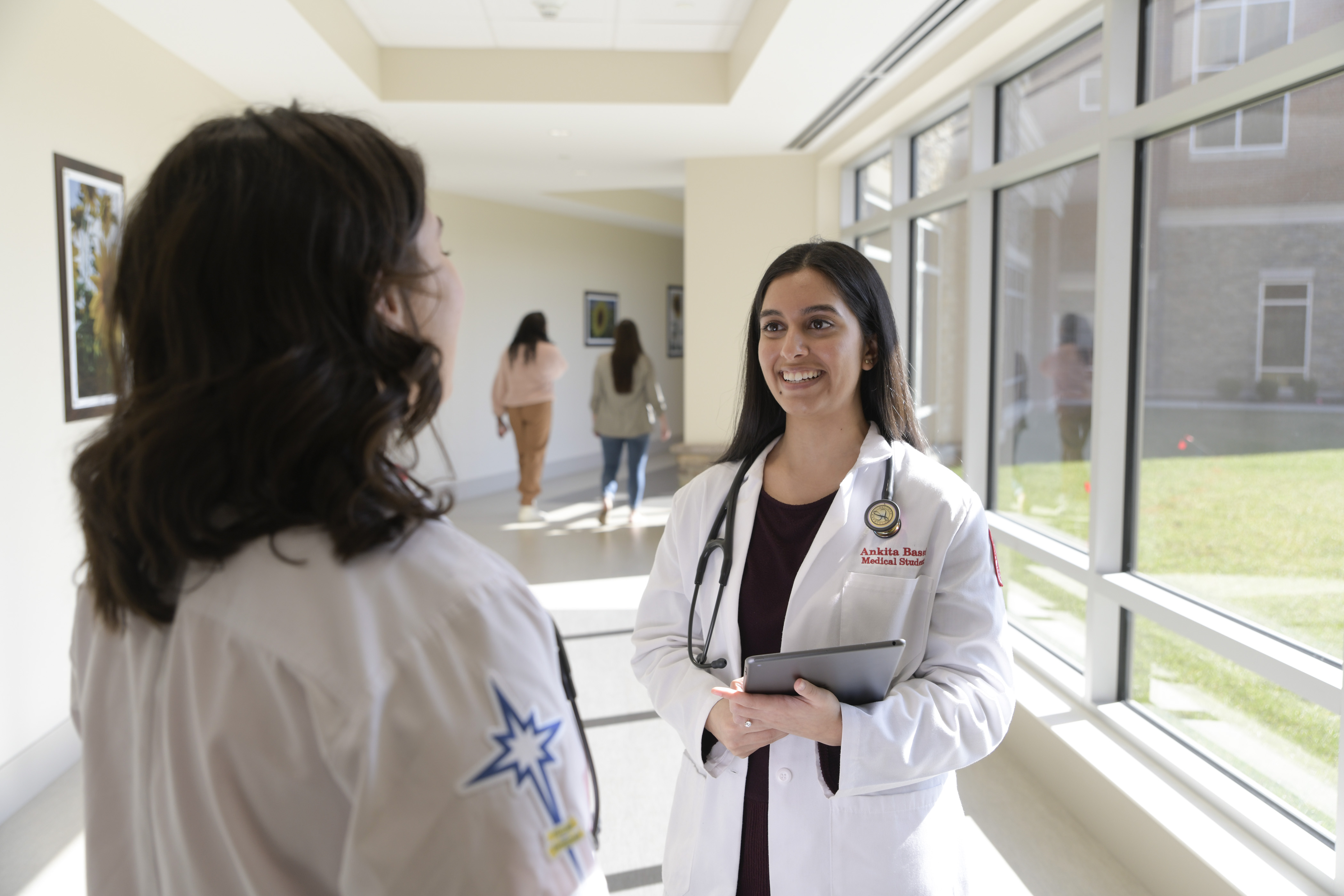 Ankita Bassi says her purpose as a physician will be "to connect with patients of all ages and give them hope for their health." The Temple/St. Luke's medical student is enthused, energetic and engaged in everything she says and does, including her hope to pursue a Family Medicine residency at St. Luke's after graduation.
"My heart is here," she beams.
The 24-year-old resident of Palmer Township, a Moravian University graduate, wants to remain in her Lehigh Valley community where she has developed many meaningful relationships both in and outside of the health network.
"When I'm a doctor, I'll be doing things I've wanted to do much of my life," she adds. And with many people at St. Luke's whom I've met as a research assistant and during med school.
This gift of relating to people informs her bedside manner, too.
The young woman of Indian descent recalls comforting a pre-op patient, during her surgical rotation, who was anxious about her upcoming surgery.
Bassi explains: "She was Indian, too, and after one glimpse at me, and recognizing that I was also Indian, she immediately calmed down a little. She beckoned me over and asked me to hold her hand, while anesthesia was being administered."
"She started speaking in our native language, calling me 'sister,' and immediately seemed much more comfortable. She made me promise that I would still be there when she woke up from the anesthesia, which I did."
"I truly felt honored to be with this patient, like a part of her family, helping her during her time of need."
She's eager to coach and mentor aspiring doctors from her alma mater, where her decision to choose medicine as her profession took flight.
"I really believe connections are so important to building trust, and that's a major step in developing relationships with people."
Staying in the area as a physician and making this kind of impact with patients will be the best of all possible worlds, she says.
"It will be a dream come true!"