*
Decade of Partnership with Indian-American Association of the Lehigh Valley
August 12, 2022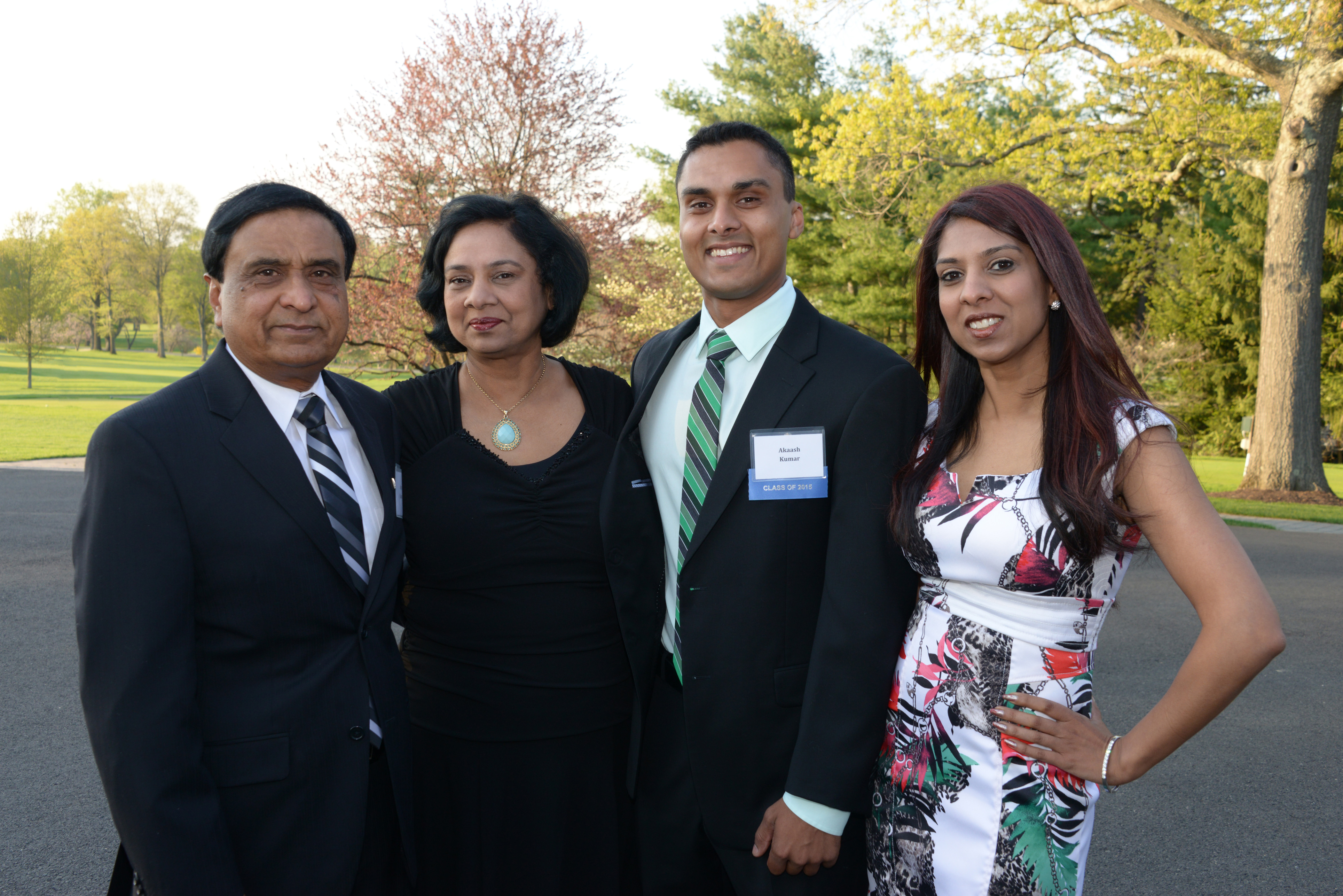 Kumar family
In the 50 years since the Indian-American Association of the Lehigh Valley (IAALV) was established, its leaders have forged productive relationships with several community partners: major manufacturers, political representatives, cultural organizations and media outlets. But among its most rewarding has been its nearly decade-long relationship with the St. Luke's University Health Network.
Members of the group's youth association volunteer for community events such as St. Luke's half-marathon that attracts roughly 3,000 runners each year and participate in health-oriented activities such as "Get Your Tail on the Trail" event, which is aimed at helping people of all ages and physical conditions meet personal fitness goals. Several physicians on the St. Luke's staff serve on the IAALV board and help tailor mutually beneficial programming. And, throughout the Covid pandemic, St. Luke's health professionals provided guidance on vaccines, best practices for staying healthy, and the availability of local resources.
"We all share the same goal of helping our community in any way possible," said IAALV President Vijay Gandhinagar. "St. Luke's has been very generous with its expertise, particularly with projects such as health surveys, and we do all that we can to help make our members aware of all the programs and resources St. Luke's offers."
Kathy Ramsom, network director of Community Health Operations for the St. Luke's University Health Network, agrees that the partnership has been mutually beneficial. Through it, she says, both organizations are able to share "a focus on access to events and services, sharing of information and resources, and ultimately, an alignment of health and wellness activities."
Arun Kumar, the chair of the IAALV who helped foster the partnership that joined one of the largest health networks in the Lehigh Valley with the nearly 10,000 Indian Americans who live in it, characterizes it as "a very positive experience" that helped get youth members "involved in so many productive ways."
For Kumar, the relationship is also personal. His son, Dr. Akaash Kumar, was a member of the 2015 inaugural class of the Temple/St. Luke's School of Medicine. It was there that he met his wife, now Dr. Cori Shollenberger. The two stayed together through four years of residency programs and – despite attractive options that would take them of the area – both decided to join the St. Luke's network and work as physicians. Shollenberger is affiliated with St. Luke's OB-GYN Associates and Kumar joined Anesthesia Specialists of Bethlehem, P.C., which provides anesthesia care to the network. He also teaches students in the Temple/St. Luke's School of Medicine.
His son's story is an example, Kumar says, of the importance of attracting retaining bright young students and putting their knowledge to work in the area. "St. Luke's has a great medical program – no doubt about it – and there are many young Indian-Americans in our area who could benefit from such a resource. Even if they go to school here and do their residency somewhere else, we like to advocate for them coming back to the Lehigh Valley and being a part of this great network."
His son, Dr. Kumar, agrees.
"From growing up in Macungie, medical training in Bethlehem, meeting my wife and getting engaged at the Star of Bethlehem, and adopting our dog and welcoming our first child in Easton, everything I have, I owe in some part to this area and community," he said. "It's an honor to be working at St. Luke's and serve this network and community that I've called home for so long."