Application

Only virtual interviews will be offered for the 2022 interview season between October to January 2023. Optional open house dates will be offered in January 2023 for interviewed candidates who are interested in meeting residents and visiting the Family Medicine Center. Open house visits are optional and will not have an influence on the ranking decision.
---
An eligible candidate for residency must be a graduate of a medical school accredited by the Liaison Committee on Medical Education or by the American Osteopathic Association, or an international medical graduate who has successfully met the eligibility requirements of the Educational Commission for Foreign Medical Graduates. The St. Luke's Hospital – Warren Campus Family Medicine Residency Program is a three-year program currently accepting six residents in each year.
All applicants, including osteopathic, must submit the following through the Electronic Residency Application Service (ERAS) at www.aamc.org no later than November 30th.
Complete ERAS application form
Dean's Letter (written within the prior 18 months)
Medical School transcript
Three letters of recommendation
Passing USMLE or COMLEX scores, Steps 1 & 2 (or equivalent)
Personal Statement
Curriculum Vitae
All applications will be reviewed by our Residency Selections Committee. Only those applicants chosen for an interview will be contacted.
Clerkships
On a regular basis, 3rd and 4th year medical students participate in inpatient and outpatient clerkships. Interested medical students are invited to apply for a clerkship with us. Meals, free parking and housing are also provided on a limited basis are provided by the St. Luke's Hospital – Warren Campus. Rotations can be arranged by writing or calling St. Luke's Warren Hospital Family Medicine Residency Program. Please provide the desired dates when contacting us.
If you have more questions regarding the Clerkship, please contact Keesha Eato.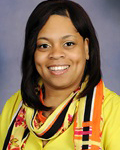 Keesha Eato
Program Specialist

St. Luke's Warren Hospital Family Medicine Residency Program
755 Memorial Parkway, Suite 300
Phillipsburg, New Jersey 08865
(908) 847-3385
Keesha.Eato@sluhn.org