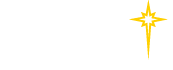 Curriculum

Education is the central mission of St. Luke's University Health Network and is strongly supported by leadership. Over the course of training, CNP fellows will spend time in both Epilepsy and Neuromuscular clinics and have increasing levels of responsibility with faculty support. Time is spent among three outpatient locations - Bethlehem, Allentown, and Central Valley- broadening fellow's outpatient exposure to varying patient populations.
The CNP Fellowship at St. Luke's is an epilepsy predominant fellowship, with ~70% of the clinical training experience related to EEG/Epilepsy, 20% related to Neuromuscular/EMG/NCS, and 10% related to Intraoperative monitoring and Sleep medicine.
Call Rotation
Fellows are not expected to take overnight call.
Moonlighting
Fellows are not permitted to moonlight at St. Luke's University Health Network.
Research
CNP fellows at St. Luke's University Health Network are expected to complete and publish an original research project of their choice. Fellows are allocated a half day a week for research activities 24 weeks of the year.