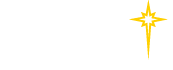 Fellow Life & Social Media

If you come to St. Luke's, you'll find that fellow camaraderie is one of our distinguishing features and is deeply ingrained in our culture. The people you work with will truly become your extended family.
Check out our St. Luke's social pages and our twitter page: @StLukesCards to see what we are doing inside and outside the hospital.
Don't forget to follow and subscribe to St. Luke's. Social media links are in the footer.