Application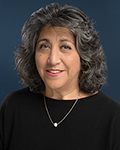 Application Process
We trust that the following information will be helpful as you consider our program, and we wish you well during the application process.
Please apply through the Electronic Residency Application Service (ERAS) at aamc.org/audienceeras.htm.
If you have any questions, please feel free to contact the Cardiology Fellowship program administrators.
St. Luke's University Health Network
801 Ostrum Street
Bethlehem, PA 18015
Attention: Cardiology Fellowship
Prerequisite Requirements:
Board Certification
Candidates should be board-eligible or board-certified in internal medicine. Cardiology is a section of the Department of Internal Medicine.
Successful candidates must have a Medical Training License in the State of Pennsylvania when their training begins on July 1st.
Licensure
No trainee will be permitted to begin clinical training until properly licensed in Pennsylvania. The process can take as long as 6 to 9 months. Licensure is the trainee's responsibility.
Applicants with current or previous postgraduate medical training must provide documentation and verification of approved training from the program director or supervisor of the previous training.
Documentation
Graduates of foreign medical schools will need to submit documentation with English translation so that the credentials may be evaluated. Photocopies of all examination results, letter/score results and visa/citizenship papers must bear official seals and include dates and certificate numbers. If the applicant has a current visa, the status must include entry and expiration dates.