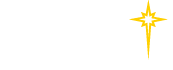 Cost of Attendance & Financial Aid
Financial Aid and Estimated Expenses
Higher education can be very costly. At St. Luke's School of Nursing, we strongly believe that cost should not be a deterrent in your decision to pursue your nursing education. The Financial Aid Office serves as a resource for prospective and current students of the school.
Any student who wishes to be considered for financial aid must complete a Free Application for Federal Student Aid (FAFSA) form which can be obtained from your high school guidance office or financial aid office, or online at fafsa.ed.gov. If you are completing the FAFSA on your own, our school code is 006574.
Contact our Financial Aid Coordinator at 484-526-3405 if you have any questions regarding financial aid.
Click here to view the list of estimated expenses for the program.