Core Curriculum

Throughout the Sleep Medicine Fellowship, you will explore:
Fellows spend weekly rotations with a primary sleep doctor trained as a neurologist in the Macungie office. They will gain experience with movement disorders and hypersomnia/narcolepsy.
Fellows will train with an Epileptology specialist, who will begin with EEG set up and analysis. There is a Neurophysiology Fellowship through which you and the Neurophysiology Fellows will share rotations at the other specialty
Close
Pulmonary Medicine Overlap
There will be dedicated clinic on Tuesdays for patient with overlap of lung disease along with sleep issues. This includes Pulmonary Fellows and an attending who will join multidisciplinary clinic and lecture.
Once a month there is a Neuromuscular Clinic with Sleep, Pulmonary, and Neurophysiology Fellows in a multidisciplinary clinic and lecture preceding.
Minimum inpatient requirement (One-month of the year, inpatient pulmonary rotation is required during which overlap management including inpatient patients who require follow-up)
Close
Fellows will rotate with ENT specialists adding Inspire therapy to treatment of OSA. During the rotation, they will see the evaluation for, implantation and management of Inspire therapy. Once a month there will be a case conference with ENT and their residents about Inspire management.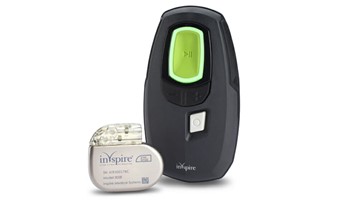 Close
Behavioral Medicine / Lifestyle Medicine
Fellows have the opportunity to see cognitive behavior therapy with a trained therapist, and to follow with some patients through their CBT experience for insomnia. Interested individuals can also opt to incorporate more skills rotating with psychiatry and lifestyle medicine, for which they can also pursue certification, for a comprehensive treatment of mental health, weight loss strategies and overall wellbeing. This opportunity is in partnership with our Psychiatry Residency and Lifestyle Medicine.
Close
Fellows will have one-month experience at CHOP in the second half of the year where they will see unique pediatric cases and sleep disorders. They also have a regular rotation with St Luke's sleep trained pediatric neurologist. During their experience they will spend half-day in clinic and half-day reading pediatric studies. During their rotation at CHOP, housing will be provided.
Close