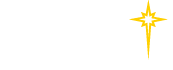 Educational Activities
To produce a podiatric physician of the highest quality, comprehensively trained and able to deliver care in an efficient manner. Residents will be trained to meet the needs of the public while exhibiting the highest moral and ethical standards.
To train podiatric physicians to meet the requirements to become board-qualified by the American Board of Podiatric Orthopedics and Primary Podiatric Medicine and/or the American Board of Podiatric Surgery.
To enhance podiatric care within the institution by providing an academic background and faculty interest in delivering this quality care.
To improve interdisciplinary care within the institution; to foster understanding and cooperation among the various medical specialties.
To provide community service by having available high-level podiatric services in the Star Wellness affiliated clinics.
To improve the podiatric knowledge and skills of other trainees in the institution.
To take a leadership role in preventing lower extremity amputation and serious diabetic complications by helping to provide and coordinate aggressive inpatient management of these complications.