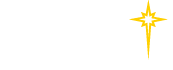 How to Apply

Applicants should apply through the Electronic Residency Application Service (ERAS). Once the application materials have been reviewed, selected applicants will be invited via e-mail to interview. Positions are offered through the National Residency Matching Program (NRMP).
For your application to be considered and reviewed please make sure to include the following:
Three letters of recommendation
Medical school transcript
Personal statement
Official USMLE/COMLEX transcripts
Dean's letter
International medical school students also must submit ECFMG certification.
*St. Luke's Pediatric Residency Program will sponsor J1 visas. H1-B visas can be sponsored on a case-by-case basis.
For more information on our program, please contact: