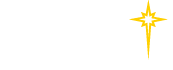 Application

Prerequisite Requirements
Board Certification
Candidates should be board-eligible or board-certified in Podiatric Medicine and Surgery.
Licensure
Successful candidates must have a License in the State of Pennsylvania when their training begins on July 1st.
Documentation
Applicants with current or previous postgraduate medical provide documentation and verification of approved training from the program director or supervisor of the previous training.
Limb Preservation Fellowship Application >>
For more information contact: