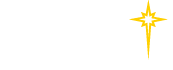 FAQ

Who is an eligible candidate for our program?
Graduates of an accredited allopathic or osteopathic medical school who have completed an ACGME accredited internal medicine residency program and are eligible to sit for the ABIM certification exam are eligible to apply to our program.
How does a candidate apply to our program?
Applications must be submitted through ERAS during the July cycle. Our program number is: 1434114197. Interviews and communication will occur through ERAS.
How many positions are available each year?
There are three positions each year for our endocrinology fellowship program as of July 2022.
What is the call schedule like for the fellows?
Call schedule is evenly split among fellows and weekend call occurs about one weekend per month.
Where can I find more about resident and fellow support at St Luke's-Anderson?
Our Office of Medical Education has additional information about resident and fellow support, including information on policies, spouse/partner support and wellness programs available: Click Here