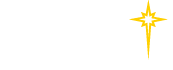 Otolaryngology Residency
Our Mission
St. Luke's Otolaryngology Residency plans to become the region's top-rated Otolaryngology training program.
Due to the new status of our program, we seek motivated trainees who can partner with us to build this new program and who will serve as "living billboards" for the achievements of the residency. Research presentations, publications and service in leadership positions by residents will be actively encouraged in addition to achievement of surgical skills and clinical acumen.
At the end of your five years, you will be a highly trained Otolaryngologist with extensive experience in the operating room and on the podium at national and regional meetings and will be uniquely positioned to take the next steps in your career.

Pamela C. Roehm, MD, PhD Program Director
Learn about St. Luke's Otolaryngology Program.
Learn more about: